In the heart of Nether Poppleton, nestled on White Rose Close, Bannatyne Health Club & Spa York reigns supreme as the city's quintessential health and fitness hub. The club proudly stands out with an array of sophisticated amenities, offering an unmatched blend of traditional and advanced workout systems for its dedicated members.
Bannatyne Health Club York showcases an impressive installation of upgraded cardiovascular and resistance equipment, accompanied by an expanded free weights section. Its unique feature includes two dedicated deadlift platforms, paired with a cutting-edge functional training zone equipped with Technogym Omnia 8 and Wattbikes, ensuring an ultimate, all-encompassing workout experience.
At Bannatyne, personal trainers are more than just fitness guides; they are experts committed to helping you achieve your personal goals. Pair your intense workout regime with a serene visit to the wet facilities and unwind at the B-Fuelled Cafe Bar, where relaxation and fitness go hand in hand.
The club offers ample flexibility with its operational hours, open Monday to Friday from 6 am to 10 pm, and weekends, including Bank Holidays, from 8 am to 8 pm. Child Swim times are also accommodated, with dedicated hours throughout the week.
The state-of-the-art equipment at Bannatyne is designed keeping in mind the diverse fitness requirements of its members. Technogym treadmills, plate-loaded resistance machines, SKILLROW, SKILLMILL, and Wattbikes cater to various workout styles. The gym boasts the Technogym Omnia 8, which offers an exciting new way to train for up to eight people simultaneously, covering strength, endurance, flexibility, coordination, and speed.

For those taking their first steps in fitness or seeking a kick-start to their routine, Bannatyne offers the StartSmart and HealthSmart programmes. These comprehensive 12 and 6-week programmes provide expert guidance, fitness insights, and invaluable health tips.
The Bannatyne experience extends beyond just workout sessions. The Cafe Bars are a perfect spot to refuel or socialise, offering a variety of nutritional meals, protein products, and even Starbucks. The Health Club's facilities include heated swimming pools, saunas, steam rooms, and spa pools for relaxation.
Furthering the spa experience, over 40 of Bannatyne Health Clubs house an in-house spa offering luxurious Elemis and Bannatyne treatments. Members can indulge in massages, manicures, or facials delivered by professional therapists, with a 10% discount on all treatments.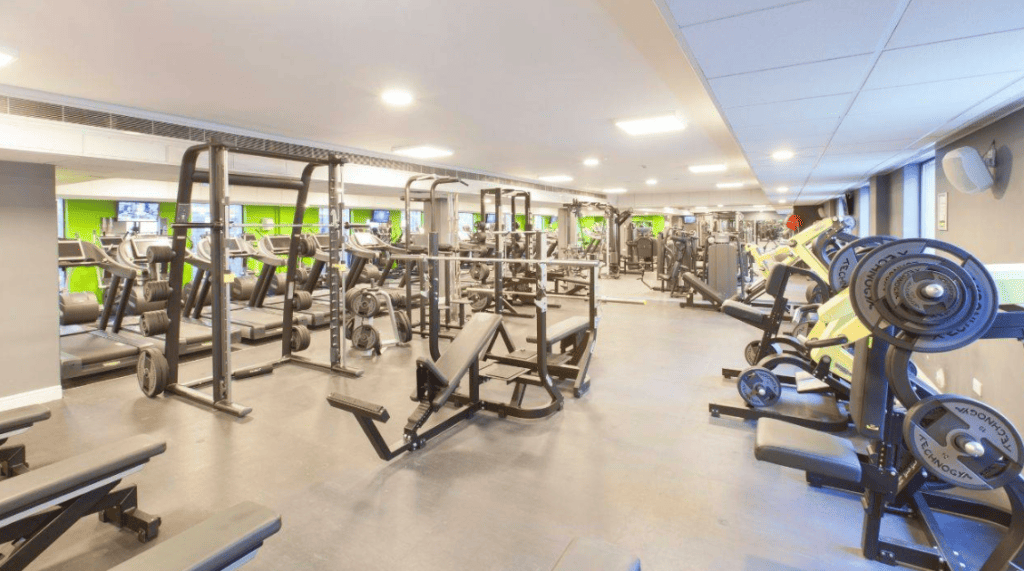 Bannatyne Health Club York offers a wide variety of complimentary classes suitable for all ages, abilities, and exercise styles. These include innovative B:functional and Les Mills classes as well as traditional Yoga, Aqua, and Group Cycling. The club also provides Les Mills Virtual classes on demand, reinforcing its commitment to flexibility and member convenience.
The Bannatyne App enhances the fitness journey, allowing members to book classes, track their biometrics and exercise routine on-the-go. Coupled with the MYZONE mobile app and belt system, members can keep real-time track of their heart rate, calories burned and effort.
In a step towards a seamless fitness experience, Bannatyne has introduced the B:360 wristband system. This offers members contactless access to the club facilities, lockers, and a convenient payment method.
Bannatyne Health Club York's relentless pursuit of innovation in fitness and well-being places it at the forefront of the industry. Visit today and embrace the path to enhanced health and fitness.
Next, check out our posts on PureGym York: The Upgrade You've Been Waiting For