In the thriving city of York, the newly upgraded PureGym is ready to change the game of fitness. Located on Stirling Road, opposite the ten pin bowling alley, the gym offers members more than just the standard workout routine.
PureGym York has undergone a significant upgrade, now boasting a newly functional zone, including a prowler track and air bikes. This is complemented by a dynamic cycle studio, designed to keep members engaged and motivated throughout their workout sessions. For those looking to boost their strength, the gym has expanded its free weights area, adding Olympic incline and decline benches. Additionally, the studio has been revamped and relocated, stocked with all new kit for an enhanced workout experience. The changing rooms now provide more secure lockers, adding an extra layer of convenience for members.
One of the gym's standout features is its 24/7 availability. PureGym recognises the challenge of balancing work, home life, and leisure time. By ensuring that their gym is open around the clock, they are accommodating the schedules of night owls and early birds alike. With remote monitoring, members can rest easy knowing they are in safe hands no matter when they choose to exercise.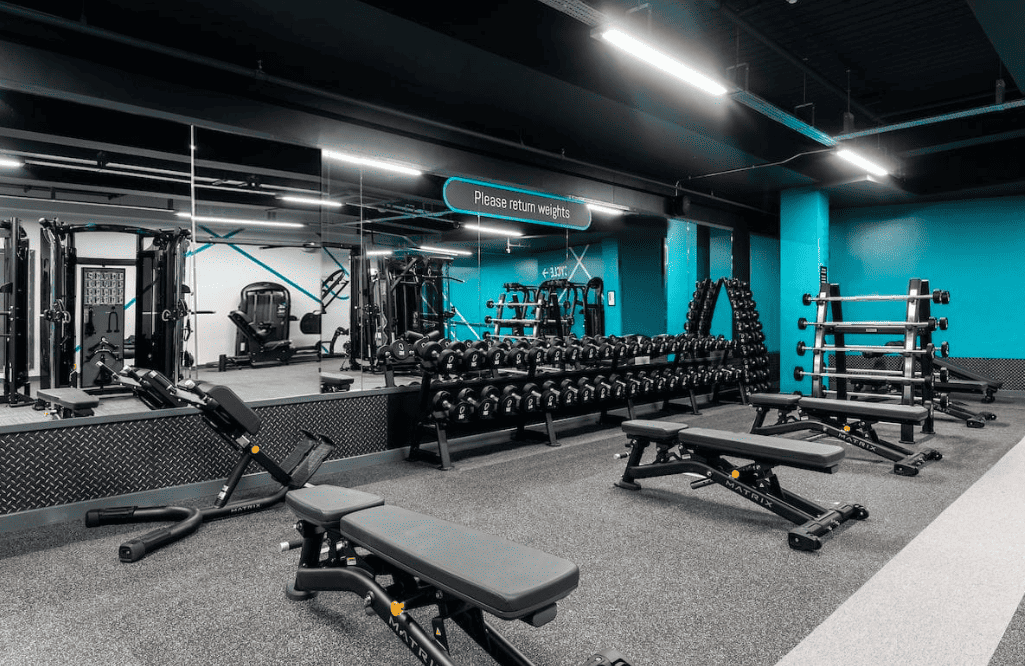 PureGym York stands out with its no-contract membership policy. This allows members the flexibility to cancel their subscription at any time without incurring penalties, offering peace of mind and putting an end to long-term commitment worries.

The gym is far from compromising on equipment quality despite its affordable pricing. It houses more than 220 state-of-the-art pieces of equipment throughout the facility. Whether you're into cycling away from traffic and exhaust fumes, prefer cross trainers, treadmills, steppers, rowers, or aim to bulk up in the extensive free weights area, PureGym has you covered.
For those who enjoy group workouts or working out with a buddy, PureGym York offers more than 50 free fitness classes every week. Members can choose from a variety of options, including high-intensity circuits, fat burn, boot camp, and even a non-contact box fit class. All sessions are supervised by dedicated staff aiming to enhance members' fitness levels.
Joining PureGym is simple. Just click on the 'Join Now' link on the home page, fill out your details and wait for a unique PIN number to be sent to you. This PIN grants you access to the gym. Enter it into the keypad next to the outside doors and press 'OK' when entering and exiting the facility.
To familiarise yourself with the gym, book a free induction with a team member who will guide you around and recommend exercises tailored to your needs. If you're hesitant to commit immediately, why not book a day pass and get a feel of what PureGym is all about? Once you're a member, take advantage of the special offers and discounts from top brands and local businesses in the members' area of the website.
PureGym York offers free on-site parking for members. However, parking restrictions may apply, so be sure to check the car park's conditions before entering the gym. Those opting for public transportation can get off at stop B of the First York bus 435637.
Come experience the upgrade at PureGym York, where your fitness journey is our priority.