As influencer redemption arcs go, Ashley Cain's is perhaps the most impressive and tear-jerking in equal measure.
From playing the villain on reality TV shows to a bereaved father honouring his late daughter through a series of gruelling challenges, this is the inspirational story of Ashley Cain.
Grab yourselves a box of tissues, because this isn't going to be an easy ride.
Early Life & TV Appearances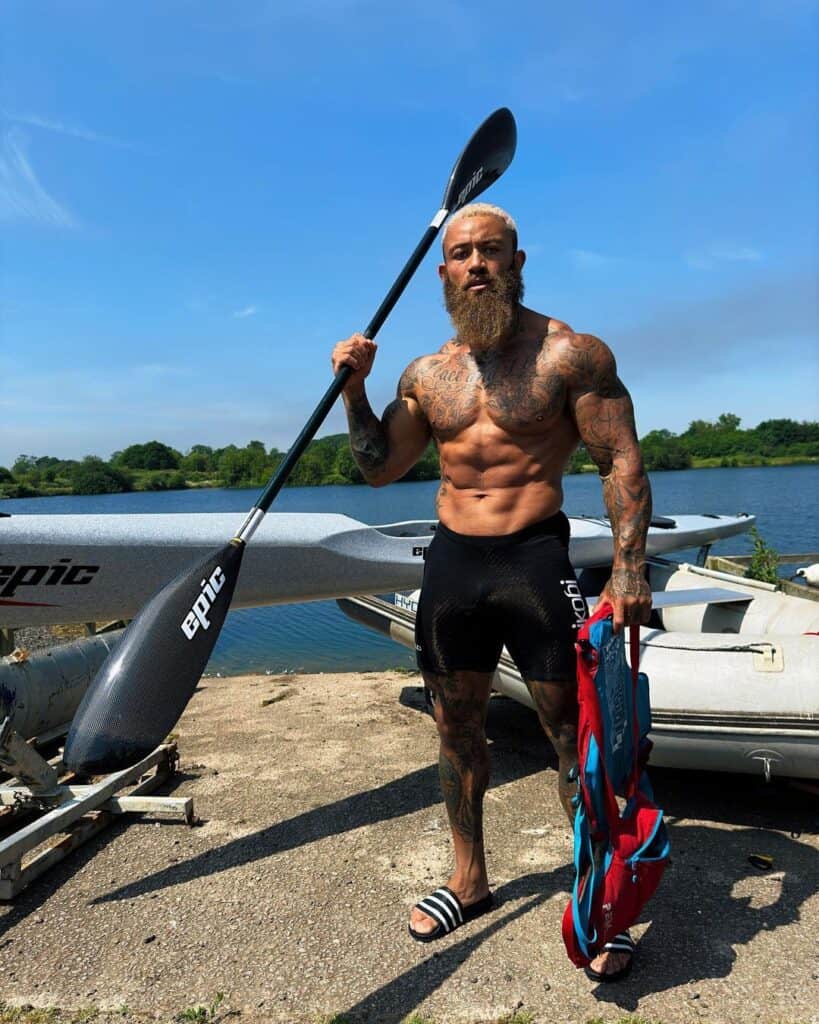 Much like many influencers in the fitness space, Cain has a background in elite-level sports. In fact, he achieved his childhood dream of becoming a professional footballer.
Born in Nuneaton, Cain, now 32, rose through Coventry City's academy ranks before signing his first professional contract with the club in 2007.
A natural winger, he made his debut in England's second tier against Charlton Athletic before later enjoying stints at Luton Town, Oxford United, and Mansfield Town, amongst several other semi-professional outfits.
While he continued playing football sporadically, Cain took a sidestep into reality TV following an Achilles Tendon injury, appearing in MTV shows The Challenge and three different seasons of Ex On The Beach.
It was Ex On The Beach that made him a recognisable face in the influencer circuit, and he quickly developed a reputation for being a womaniser and all-around bad boy.
Cain did, however, eventually settle down with now ex-partner Safiyya Vorajee and the pair welcomed their daughter Azaylia Diamond Cain into the world in 2020.
The Loss Of His Daughter 
Tragically, at just seven weeks old Azaylia was diagnosed with acute myeloid leukaemia. The pair raised £1.5m to fund specialist treatment in Singapore, but after a hard-fought battle, Azaylia died in April 2021, aged eight months.
Cain documented the young family's struggle on his various platforms and gained massive support from the influencer community, the general public and mainstream media alike.
Azaylia's fight against cancer touched the hearts of millions and raised awareness about childhood cancer globally, which inspired Cain and Vorajee to start a charity in their daughter's name.
Cain and Vorajee have since parted ways as a couple but insist they remain united by their work, with the latter stating the experience helped forge an 'unbreakable bond' between them.
Both have talked extensively about how they navigated their grief, with Cain making several appearances on talk shows and popular radio stations in a bid to help others who are experiencing similar plights.
In an interview with Good Morning Britain in 2022, Cain poignantly explained that he hasn't cut his beard since his daughter's passing because she used to 'touch those very hairs' while she played with it from her hospital bed.
For a man who has spent his whole life in the spotlight for very different reasons, he has embraced his public journey through loss and heartbreak with grace and strength. 

Ashley Cain Book & Fundraising Challenges 
Just last month Cain released 'Strong: Life, Loss and Eternal Love for My Daughter', a memoir in which he reflects on his struggles since Azaylia's passing.
The book touches heavily on Cain's strength and resilience. Though it is a moving tribute to his daughter, it encompasses the practical and positive mindset that he now embodies, tying his emotional and physical grief to his extreme challenges.
Such challenges have included five marathons in five days and cycling from Land's End to John O'Groats. His latest test is by far the most extreme, however.
This month the TV star and philanthropist is taking on the Yukon 1000 – often described as the world's toughest survival race.
The challenge will see him kayak down the Yukon River from Whitehorse in Canada through the Arctic Circle to Dalton Highway Bridge in Alaska in the US, covering a total distance of 1,000 miles.
Cain and his teammate, Gary Johnson – a personal trainer, hope to complete it in seven to eight days, which means they will need to cover 120-125 miles (193-201km) each day.
Throw in the added threat of camping in territory inhabited by bears and wolves, and it's a pretty extreme and dangerous endeavour.
Ashley Cain Social Media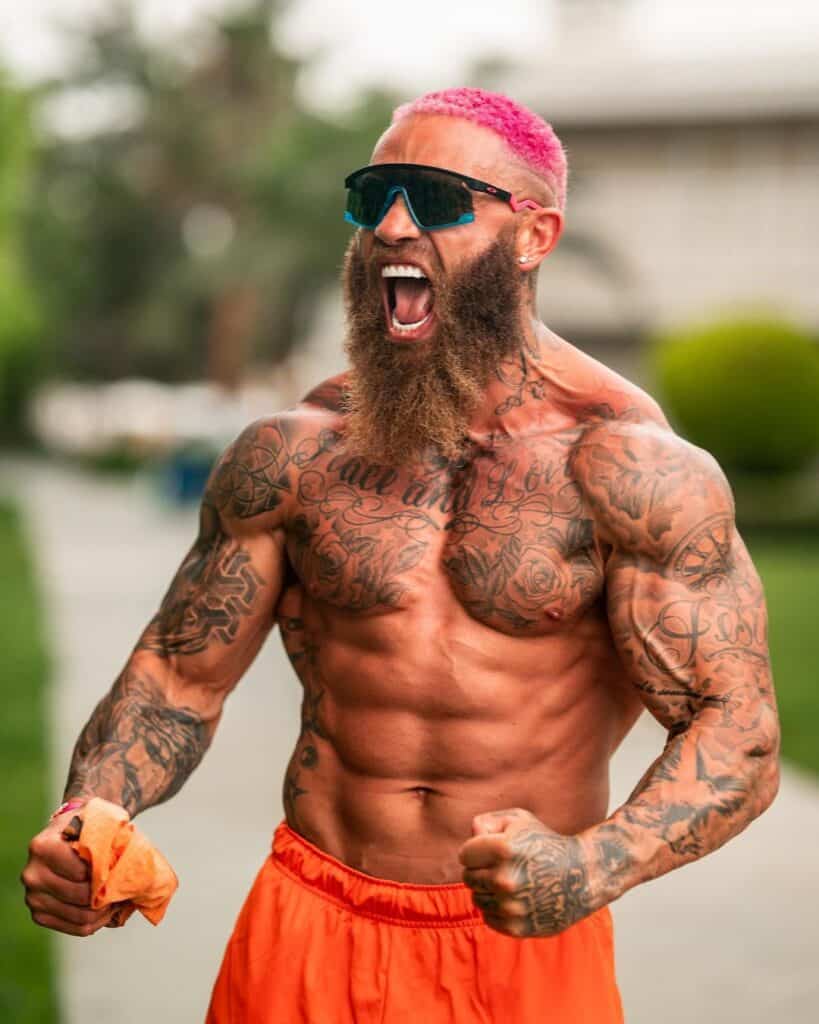 Unsurprisingly, 'The Beast' has a huge fanbase on social media. He boasts 1.8m followers on Instagram and 583,000 more on TikTok, where he shares motivational content, fitness routines, and personal reflections.
Ashley Cain Net Worth
There are several reports on Ashley Cain's net worth, each offering vastly different figures. The general consensus seems to be between $1m to $2.3m, although these could be wide of the mark.
That being said, what Cain brings to the influencer community is far more important than how much money he has.
His growth as a person has been extraordinary, and the way in which he has handled the loss of his daughter is nothing short of admirable. 
Next, check out our posts on David Laid and Chessie King.