Over the past month, I've had the opportunity to dive into the fitness world using the WithU training app. Finding the time to work out felt like an impossible task for someone like me with a busy schedule. That's why I decided to try the WithU training app for 30 days to see if it could help me establish a regular workout routine. After 30 days of consistently using WithU, I'm amazed by my results.
Working out from the comfort of my apartment used to be uninteresting and tedious. Thankfully, WithU came and changed all of that. I love this app for so many reasons, and I'll be sharing a few with you.
However, before I dive into my review, let me start by saying that this app takes a refreshing approach to fitness by providing audio-based workouts. It offers a wide array of workout plans, ranging from yoga to HIIT and strength training, ensuring something for everyone. WithU training app provides a unique and effective way to reach fitness goals while enjoying personalised audio coaching from experienced trainers.
User-friendly Interface
My first impressions of the app were positive – the app was user-friendly and easy to navigate. After downloading the WithU app on my mobile phone, I launched it and was greeted by an intuitive design that made navigation a breeze. Everything was well-organized, allowing me to access the various features and workout programs quickly.
Audio-based
It's pretty common to find many video-based fitness apps these days, which are often distracting. WithU stands out from other fitness apps because its audio-guided workouts allow one to stay focused and motivated while working out. Rather than having to constantly look at my phone's screen, the audio format allowed me to concentrate on my form and movements, enhancing my overall workout experience.
Comprehensive List of Workouts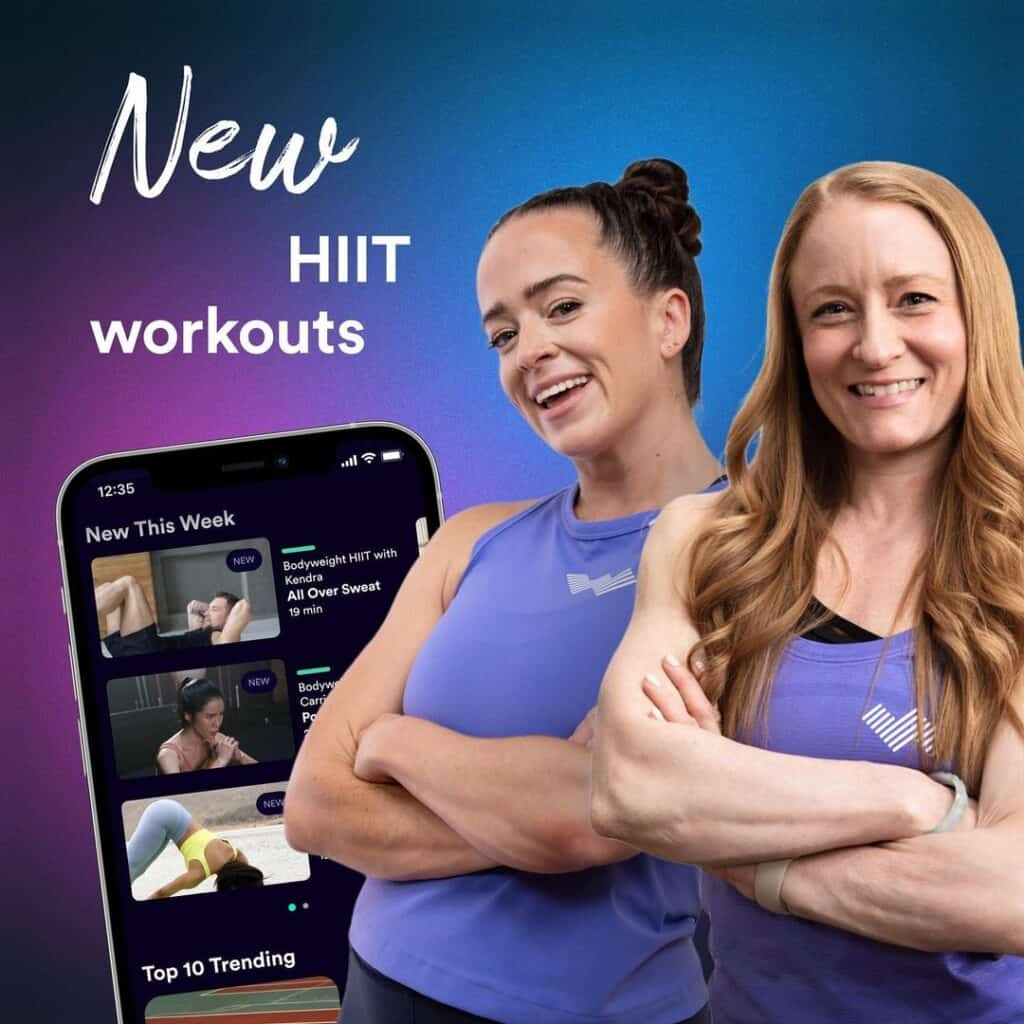 The WithU training app offers various programs, from cardio to strength training,  bodyweight sessions, yoga, and even outdoor running. Each workout caters to a range of fitness interests and abilities and is led by professional trainers who provide clear instructions and encouraging guidance throughout the sessions. 

Also, each workout accompanied a detailed description, making selecting the right exercise for my fitness level and goals easy. WithU has the option of selecting specific exercises or following a programme which is a combination of different workouts to help me achieve my fitness goal.
Personalisation
In addition to its extensive workout list, WithU offers personalised audio coaching. The app is one of the few audio-based fitness apps that offer its users a comprehensive list of workout plans and options with customisable features.
With the app, I could customise and personalise workout plans aligning with my fitness goals, levels, and interests. WithU also allowed me to personalise my workout plans based on factors such as my favourite workout style, specific body areas to focus on, and music preferences.
Tracks Progress
Another reason I love the WithU training app is because it records my fitness progress. While I used the app, I was able to set goals, monitor my achievements, and stay accountable for my fitness journey. My completed workouts were recorded, as well as my favourite workouts. Interestingly, the app has a download feature allowing me to download my favourite workouts and watch them when I'm offline.
Flexibility
WithU offers a variety of workout lengths, making it convenient for busy individuals like myself. Depending on my schedule, I could choose the length of the workout. This flexibility was crucial in helping me maintain consistency in my fitness routine.
Free Workouts
One of the significant aspects of the WithU training app is that it offers free workouts for its users. With WithU, I could enjoy various workout programmes without having to spend a dime. Also, the free workouts offered by WithU weren't only restricted to a particular programme. They were of high quality and covered various fitness disciplines.
Bottom Line
I highly recommend WithU to anyone looking for an effective and convenient workout solution. The app's flexibility and personalised approach to training made it easy to integrate into my busy schedule, and the results speak for themselves. If you want to establish a regular workout routine, try WithU – you won't regret it! The app is compatible with both Apple and Android devices. Download the app here.