When innovative technology meets comfort, remarkable fashion solutions are born. Known for its distinctive, athleisure-inspired designs, Lululemon launches its new Fundamental T-Shirt, blending cottony-soft fabric with cutting-edge abrasion-resistant technology. This groundbreaking combination ensures that your classic tee not only feels incredibly soft against your skin but also withstands the test of time.
The Fundamental T-Shirt brings comfort to the next level, featuring a quick-drying attribute that makes it perfect for all your day-to-day activities or any spur-of-the-moment adventures. No more worries about perspiration or unexpected splashes spoiling your outfit. This pioneering shirt keeps you feeling fresh and looking crisp.

In addition, the Fundamental T-Shirt is integrated with Lycra® fibre, a key element that adds stretchability and shape retention to the garment. It's designed with added room in the chest and waist areas, catering to a wide range of body types while ensuring optimum movement flexibility. This feature, along with the Lycra® fibre, results in a shirt that perfectly molds to your form, enhancing comfort while maintaining a stylish, contemporary look.
One of the highlights of the Fundamental T-Shirt is its unique dyeing technique. This specialized process ensures that each garment features a one-of-a-kind finish, making every piece as unique as its wearer. To preserve the individuality of the color and avoid dye transfer, it is recommended to wash these t-shirts separately.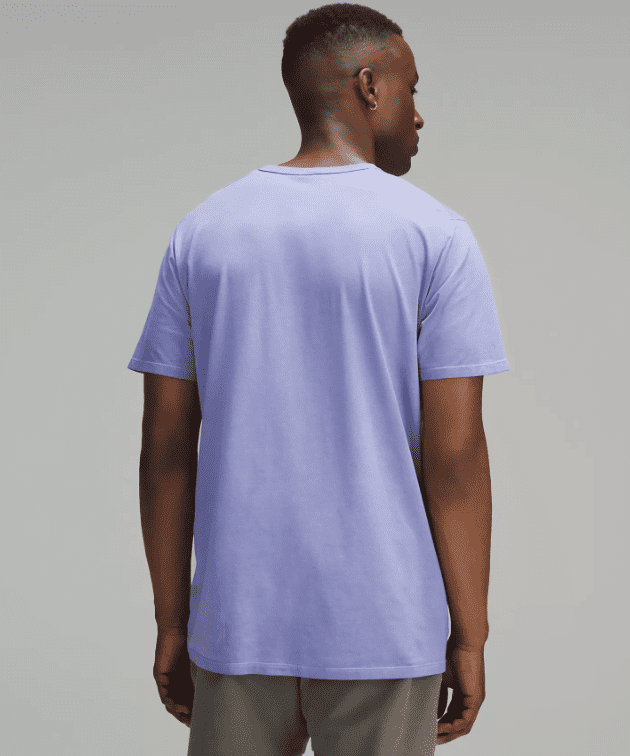 The Fundamental T-Shirt is made up of a carefully curated blend of materials – 40% Pima cotton, known for its exceptional softness and durability; 37% Nylon, lending a smooth finish and resistance to wear and tear; 13% Tencel® lyocell, a sustainably sourced material known for its breathability; and 10% Lycra® elasta, which contributes to the t-shirt's stretch and form retention.
Innovation has always been at the core of Lululemon, and the Fundamental T-Shirt is no exception. By combining advanced textile technology with timeless design, Lululemon is redefining the standard for the classic tee, leading the charge in sustainable, comfortable, and durable fashion. Upgrade your wardrobe with the Fundamental T-Shirt – where technology and comfort intersect to redefine fashion.
Visit the website here now to shop.