In a sad series of events just days before the grand opening 'The Unit Fitness' gym has faced a fire bomb attack that has destroyed the property and cost the owner Ben Bamforth an estimated £400,000 in damages.
Greater Manchester police have released CCTV images and video to show the effects of three fire bomb missiles which were thrown through The Unit Fitness gym windows in Oldham which set fire to the rubber mats to ignite a devastating fire that torched the entire building and it's contents.
Talking to ITV, The Fitness Unit owner, Ben Bamforth spoke about his dream of opening the gym being shattered and saying "I don't think it's really quite hit me yet…it's just heart breaking" as he stood their covered in soot after starting the clean up mission.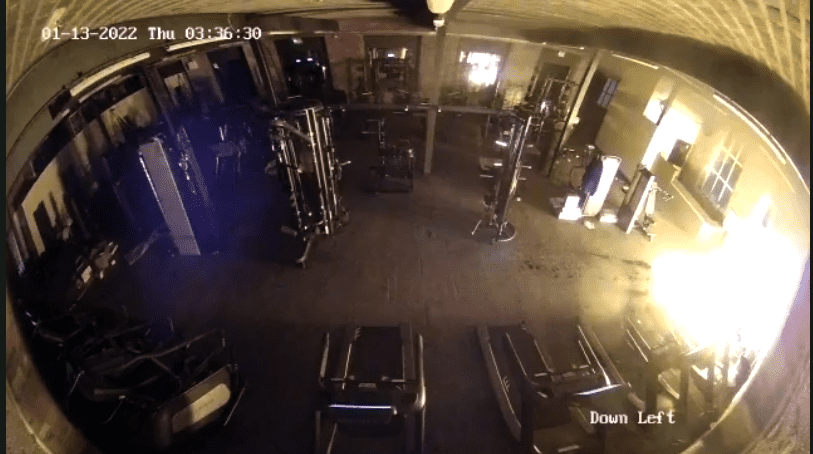 If you have any information that can help find the people responsible you can report them anonymously to Crimestoppers on 0800 555 111.