Looking to kick off the new year and head straight to the gym to get your body into the best shape of your life? Here we have found the top 3 protein powders for muscle gain which will help you reach your goals quicker, taste delicious and also save you a lot of time in the kitchen.
When looking for the best protein powders we have taken into consideration price, taste, protein per serving and even discounts to help you save money thanks to our promo codes section.
The Top 3 Protein Powders For Muscle Gain:
MyProtein Clear Whey Isolate
Bulk Pure Whey Protein
The Protein Works Whey Protein 360 Extreme
These top 3 proteins offer bang for your buck, great taste and for most a giant discount and next day delivery.
MyProtein Clear Whey Isolate
We have to add the MyProtein Clear Whey isolate as for some people getting thicker/sweeter/dessert like shakes into their diet becomes a struggle. Using an isolate protein you can just add it to water, quench your thirst and still make sure your body is hitting its daily protein goals.
Available in 10 flavours we would recommend peach tea, mojito or pineapple as they give the best after taste and doesn't leave your mouth feeling dry. Clear whey isolate mixes nicely within just a few shakes or stirs and is incredibly refreshing. Costing just £26.99 for 20 servings and delivering 20g of protein per serving it's the easiest way to hit your macros.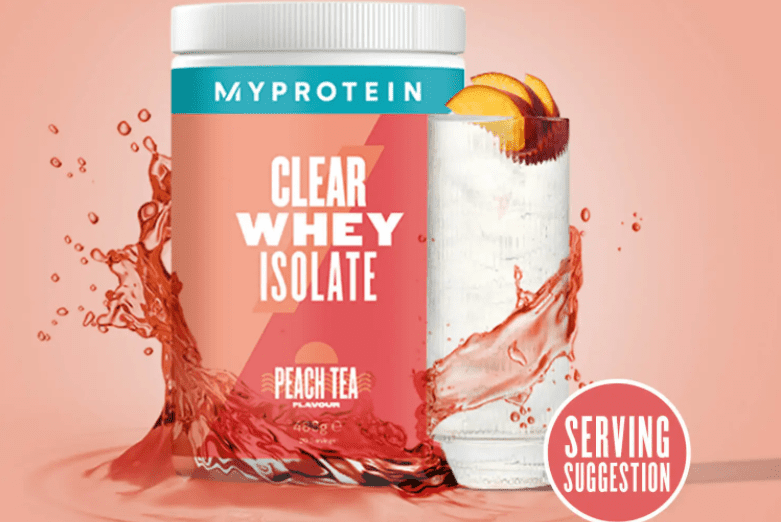 Bulk Pure Whey Protein
Represented by Anthony Joshua the Bulk brand have continued to grow due to their amazing offerings, low prices and great flavours. You can gain muscle by using the bulk pure whey protein thanks to the 22g of protein that it delivers per serving. Costing just £16.99 for a 500g packet it also ticks the box for an affordable supplement. You can even qualify for a large discount thanks to our promo code Here.
Available in over 25 flavours we would suggest trying chocolate mint, speculoos or banana. We found these were the easiest to drink, mix well with water and leave a nice after taste. This bulk protein is also vegetarian and gluten free for those with intolerances or dietary requirements.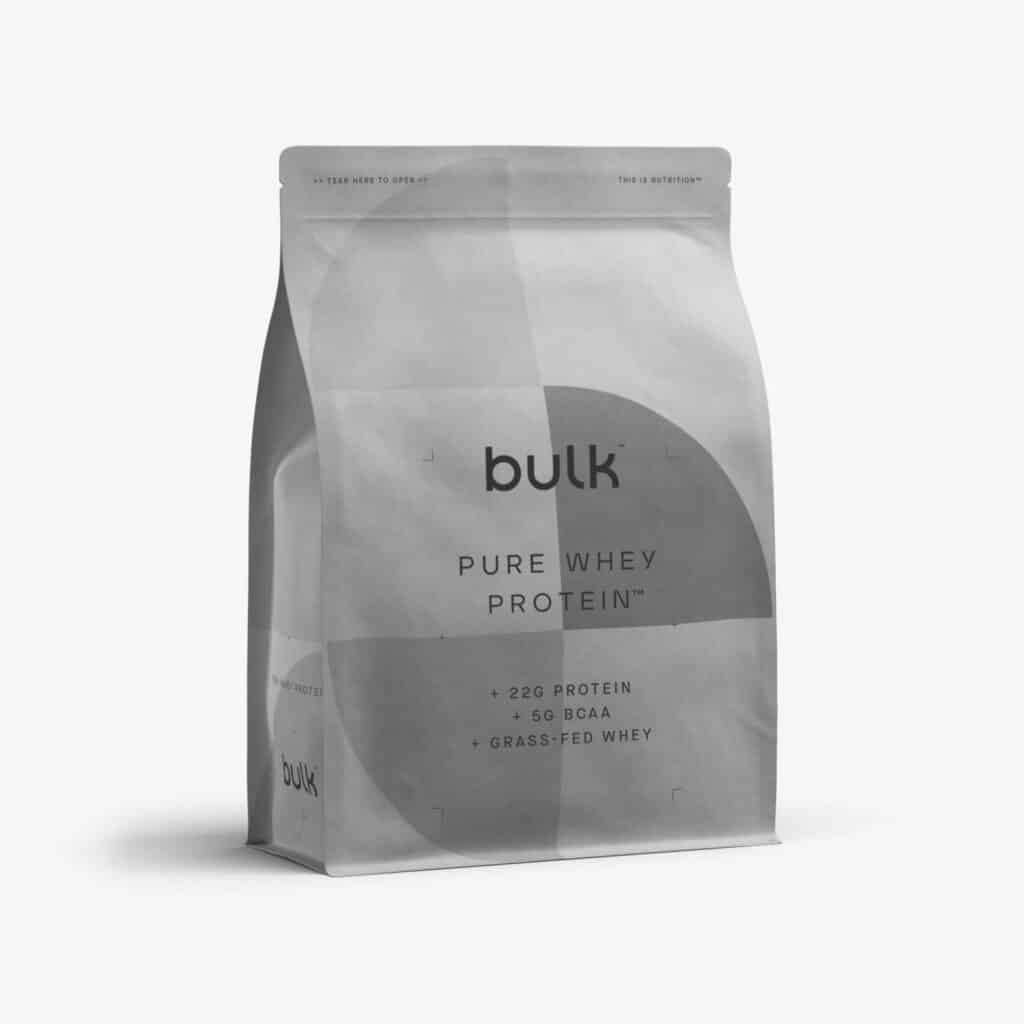 The Protein Works Whey Protein 360 Extreme
Having shipped over 10 million orders, The Protein Works know what they are doing when it comes to delivering the highest quality products at the best possible prices. Their Whey Protein 360 Extreme will help you gain muscle thanks to each serving delivering 27g of protein and also containing an added vitamin and mineral blend. You can also receive up to 40% off your first order Here.
Available in 15 flavours we would suggest you order banana milkshake, chocolate brownie or choc mint brownie which all deliver a 10/10 taste. Each 600g bag costs just £17.