From seasoned pros to aspiring muscle enthusiasts, London boasts an impressive array of top-notch bodybuilding gyms that cater to every fitness junkie's wildest dreams.
If you seek to sculpt your body into a work of art and harness the true potential of your physique, these five extraordinary gyms stand out as the ultimate destinations for your quest to attain the pinnacle of strength and aesthetics.
Prepare to step into a realm where sweat, passion, and relentless effort converge – the top five bodybuilding gyms in London.
Fitness First Oxford Circus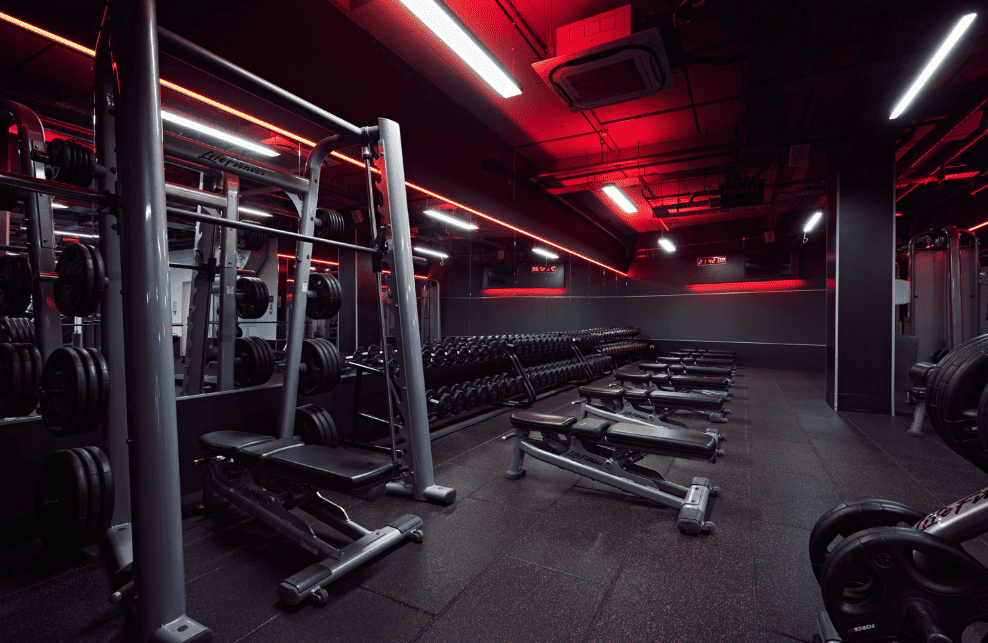 I know you probably weren't expecting to see a gym that's part of a chain top this list, but when you're looking for a modern, quality gym with reasonable membership fees then you really can't look past Fitness First.
Perfectly placed in the heart of Soho just off Oxford Street, Fitness First Oxford Circus is a weightlifter's dream.
The strength area is stacked with two squat racks with Olympic platforms, Olympic bumper weight plates, several adjustable free-weight benches and dumbbells that go all the way up to 50kg.
But bodybuilding, as we know, isn't all about the heavy lifting – there's a lot of fine-tuning that goes into sculpting your dream body.
Fitness First Oxford Circus is fully equipped with a wide range of sweat-inducing cardio equipment such as treadmills, assault bikes, cross-trainers, and rowers, alongside dedicated cycling and skill zone areas.
Plus, if you fancy mixing it up you can always join in with one of the five styles of classes on offer.
There's no better time to join Fitness First as the brand is currently offering two exclusive promotions for Gymfluencers' users.
The first applies to prospective members looking to commit to a 12-month deal. By doing so, and paying a reasonable joining fee, you'll get your first month of training completely free.
Just think of the progress you could make before even paying a penny.
The second offer, which applies to 6-month contacts, waves the joining fee and discounts the first month by 50%. If you aren't sure how long you'll be staying in Old Blighty's capital, this deal could be perfect for you.
To redeem either offer head to Fitness First's website and use code 'Gymfluencers'.
Muscleworks Gym Bethnal Green
If you're plugged into the bodybuilding circuit then you'll already know all about Muscleworks Gym. Home to many of the UK's top bodybuilders, Muscleworks Gym was founded by Savvas Kyriacou in 1988 when he was competing himself.
'Sav', as he's known by many, set out on a mission to create the ultimate training environment for himself which rapidly became famous for forging some of the most impressive physiques the country has ever seen.
Bethnal Green was where it all started, and the 8,000 sq ft space is still going strong to this day with more than 2,000 active members – many of whom are professional bodybuilders and hardcore weight trainers.
Unsurprisingly, Sav's gym is crammed full of all the bells and whistles needed to turn yourself into an absolute beast, including dumbbells as heavy as 80kg.
Top-level personal training and even a protein bar ensure that Muscleworks Gym Bethnal Green cements itself as one of the best bodybuilding gyms in London.
Head to the Muscleworks website to join the clan.

Third Space Soho
It's safe to say that if you're in the vicinity of Soho you aren't short on options for a top-notch gym. Third Space Soho fuses the grit and mettle of working out with the elegance and modernity of London living.
The facility boasts three floors of training space packed with the latest performance equipment, from a bespoke functional rig to a dedicated strength training area.
One of the levels even has a glass floor overlooking the pool below. If you fancy a break from the heavy lifting there are combat, Pilates, and mind and body areas, while the gym's very own Hypoxic chamber allows you to train as if you were running through the high altitudes of the Swiss mountains.
This club literally has everything, including its own private medical practice that will help you overcome those niggling injuries which have been holding you back.
Dabbs Fitness Mayfair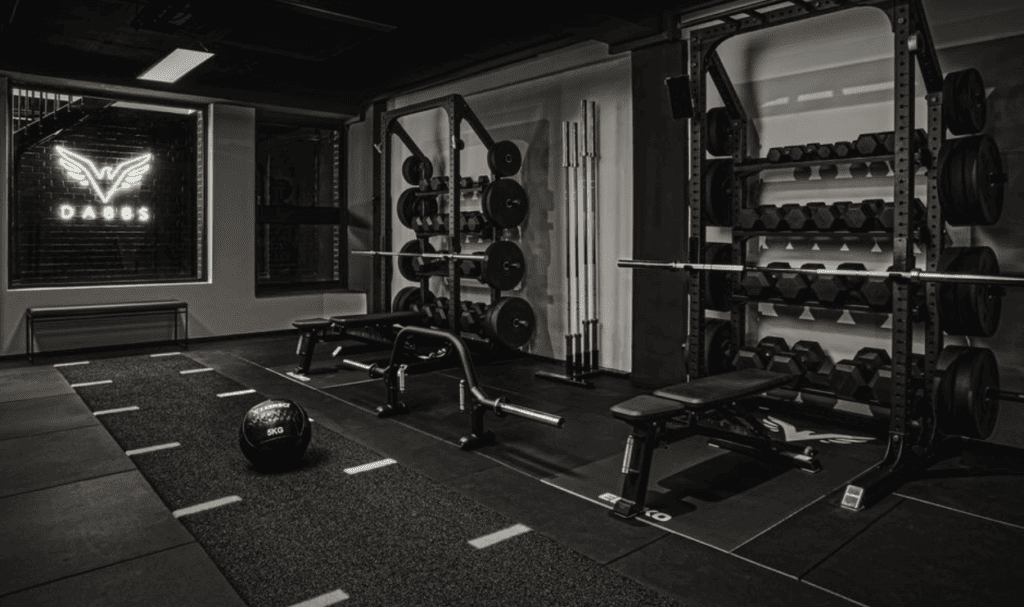 Dabbs Fitness is somewhat of a rogue inclusion on this list, as it's not strictly a gym that caters towards bodybuilding. The reason it makes the cut, however, is because it's the perfect place to home your technique and benefit from expert programming.
Offering personal and small group training sessions, Dabbs Fitness provides a tailored and results-driven workout experience led by a small team of experts.
Instead of mindlessly lifting weights, you'll benefit from elite-level training, producing performance enhancements such as increased power, speed, strength and aerobic ability.
Having just opened in London's luxurious Mayfair, the gym is modern, stylish and nothing short of a work of art.
If you're keen to learn more about this gym's unique training principles, then check out our interview with the founder, James Dabbs.
Fitness First Baker Street
Coming in at fifth place we have yet another Fitness First club, this time in NW1. Much like Oxford Circus, the brand's Baker Street facility is the envy of any fitness enthusiast.
It has four squat racks with Olympic platforms, so you'll never be waiting around on leg day, Olympic bumper weight plates, nine adjustable free weight benches and dumbbells ranging from 5kg to 50kg.
If you're looking to switch up your cardio then why not join in with one of the gym's Rox sessions? For those of you who aren't familiar, Rox is a boutique-style session combining running and boxing rolled into one stress-busting workout.
Of course, there is also a separate, dedicated cardio area alongside a pool, members' lounge, steam room and sauna.
Fitness First's joining offer is available across all its clubs, so head to the website and punch in code 'Gymfluencers' to reignite your bodybuilding journey.
You should also check out: 10 Reasons To Join Fitness First