Fitness First is one of the true pillars of the gym community.
Having been around for almost 3 decades, it has provided a place for countless people to build muscle, drop fat, vent their frustrations, clear their minds, build confidence, and generally start along a path to a healthier lifestyle.
It's for that reason that we've long been supporters of Fitness First. In fact, we even offer free day passes to multiple clubs to help people kickstart their fitness journeys.
Today, however, we've taken our collaboration with Fitness First up a notch. We're delighted to bring you Gymfluencers' exclusive offers on memberships that will save you more money than ever before.
So, to celebrate our newfound partnership, we thought we'd pick out 10 reasons why we love Fitness First, and why we think you will too.
Without further ado, let's get into it.
Amazing Membership Offers
Money shouldn't be a barrier between you and your goals, but with the cost of near enough everything skyrocketing, sadly, it is.
Thankfully, Fitness First is currently running two exclusive promotions for Gymfluencers' users that will keep that hard-earned cash in your pocket.
The first applies to prospective members looking to commit to a 12-month deal. By doing so, and paying a reasonable joining fee, you'll get your first month of training completely free.
Just think of the progress you could make before even paying a penny.
The second offer, which applies to 6-month contacts, waves the joining fee and discounts the first month by 50%. If you aren't sure how long you'll be staying in one spot, this deal could be perfect for you.
To redeem either offer head to Fitness First's website and use code 'Gymfluencers'.
Staff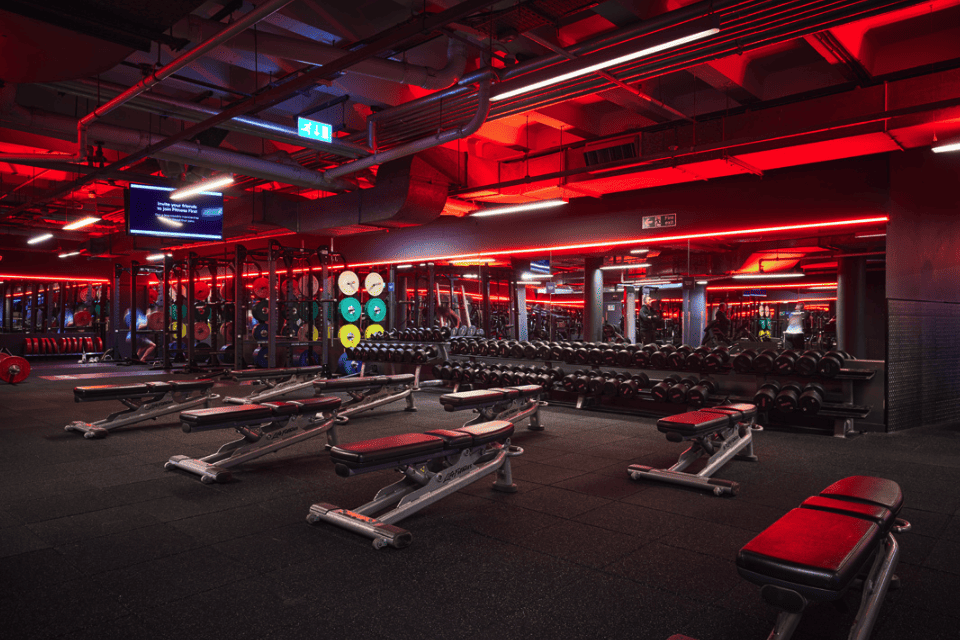 Bricks and mortar are used to build a gym, and equipment fills it, but the staff truly make it.
Fitness First prides itself on making sure every single person that steps through the door has a first-class experience and feels supported in their fitness journey.
That's why every new member gets a free, 30-minute personal training session with an expert coach when they download the FFX App.
Speaking of the app, you can also use it to match yourself up with an online coach who will help improve every aspect of your life.
Plus, if you're on the gym floor and you need a helping hand, a friendly member of staff will never be too far away.

Classes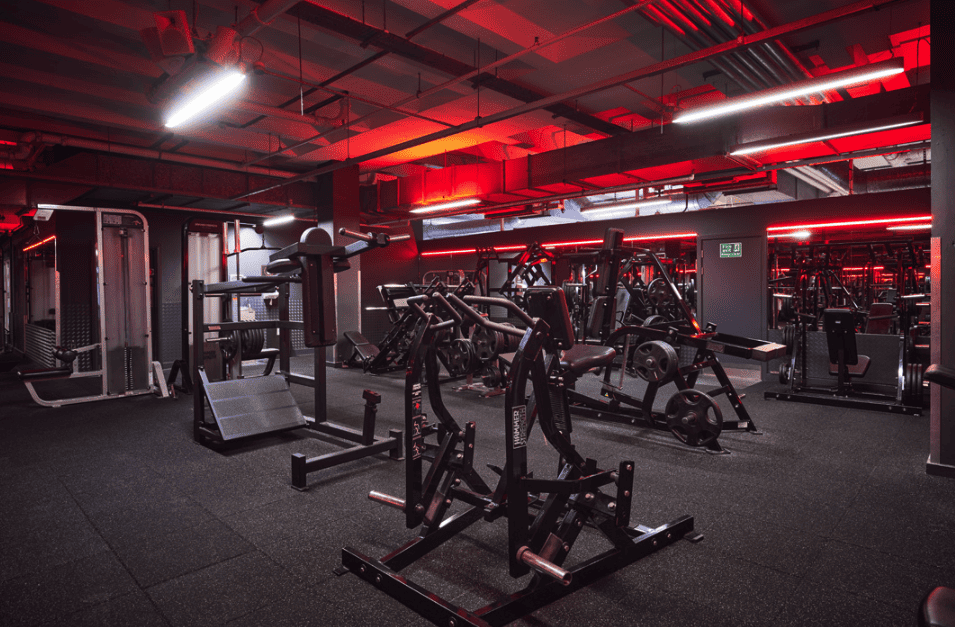 Fitness First offers 5 awesome styles of classes you can try out: Strength, Cardio, Fight, Cycle, and Mind & Body.
Each of the total 45 classes is designed with your training in mind, incorporating the latest fitness trends so you can have fun whilst working out with like-minded members.
Popular classes include Shred, TraX, Spin, HIIT, Glute Gains, and Bootcamp. Can't make them in person? Don't fret, they're all available 24/7 through FFX On Demand.
What are you waiting for?
Equipment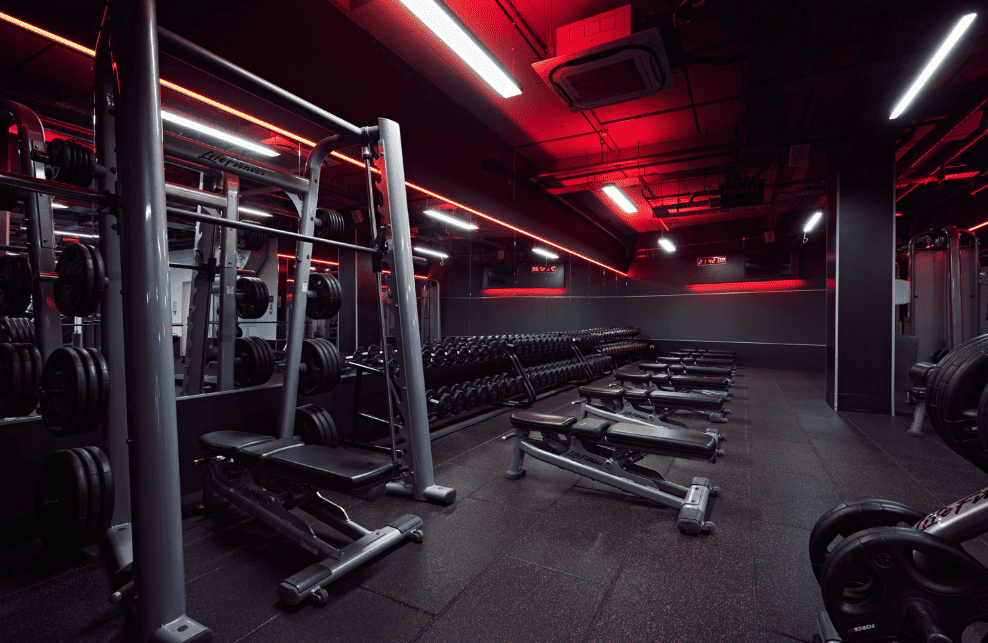 All Fitness First clubs come complete with a fully stocked arsenal of every bit of kit you'll need to get those abs popping and muscles bulging.
And don't worry, you won't have to force a rusty old pin into an archaic stack of weights. All the machines are modern, top-of-the-range and functional, just as they should be.
Along with an extensive range of dumbbells, kettlebells, medicine balls and weights racks, Fitness First gyms also have dedicated cardio areas with enough room for a small running club, spin studios and space for functional fitness.
What's more, when the class spaces aren't in use you can make the most of every inch of the gym and throw combos at the punching bags, blitz calories on the ski-erg machine, or simply stretch in peace.
Amenities
You don't have to pay top dollar at some pretentious hotel for the full health club experience, simply check out your local Fitness First. Several clubs have a swimming pool, steam room and sauna, while every facility boasts clean, warm and comfortable changing areas.
Connect to the free Wi-Fi to soundtrack your workout and refuel by grabbing protein-filled snacks at the front desk. The gym doesn't have to be a chore. At Fitness First, it's an experience.
Events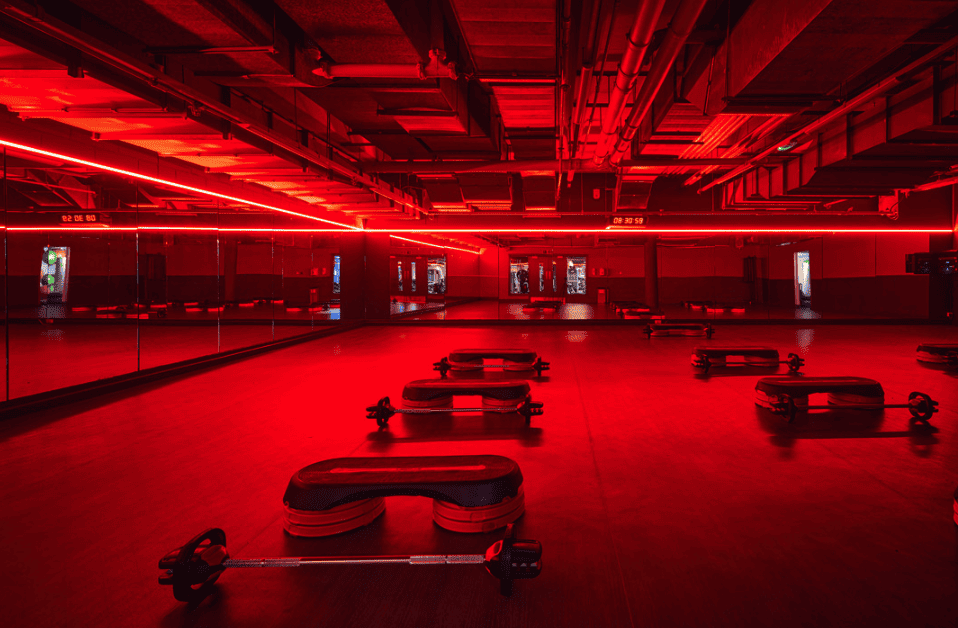 Fitness First is constantly pushing its members to become the best versions of themselves. One of the ways in which it does so is by holding regular events and challenges.
Last year saw people from Fitness First gyms all over the country test their limits in the TraX Games, which was soundtracked by live DJ sets.
There's also a leaderboard system on the FFX app that allows members to go head-to-head with the rest of the Fitness First community.
Industry Standing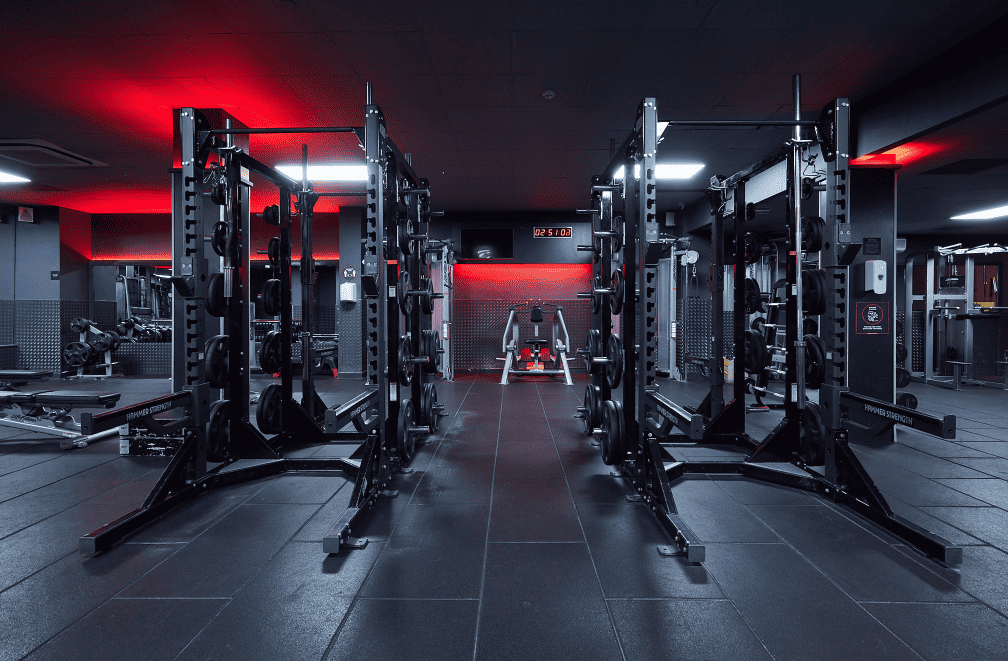 Facilities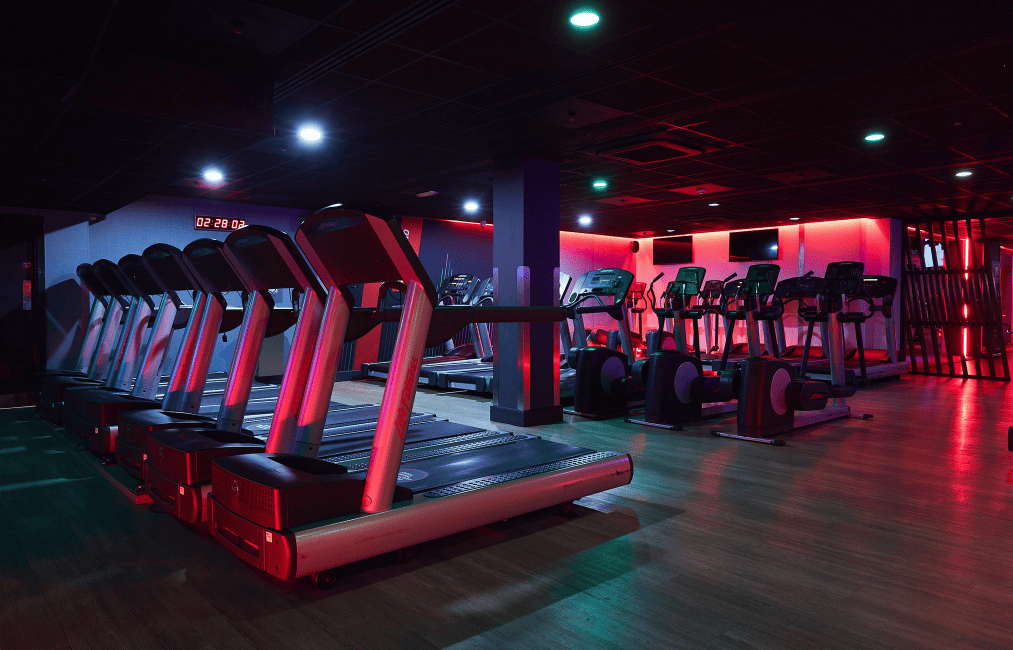 From Exeter to Wigan, Fitness First has multiple facilities that span the length and width of the country. Out of the total 35 locations, 24 of them are in London.
So, if you're in the big smoke you can make use of Fitness First's multi-gym pass and pop into any club at your convenience.
If you aren't, then there are still several gyms to pick from, so head over to Fitness First's website and find your nearest club today.
Swimming Pools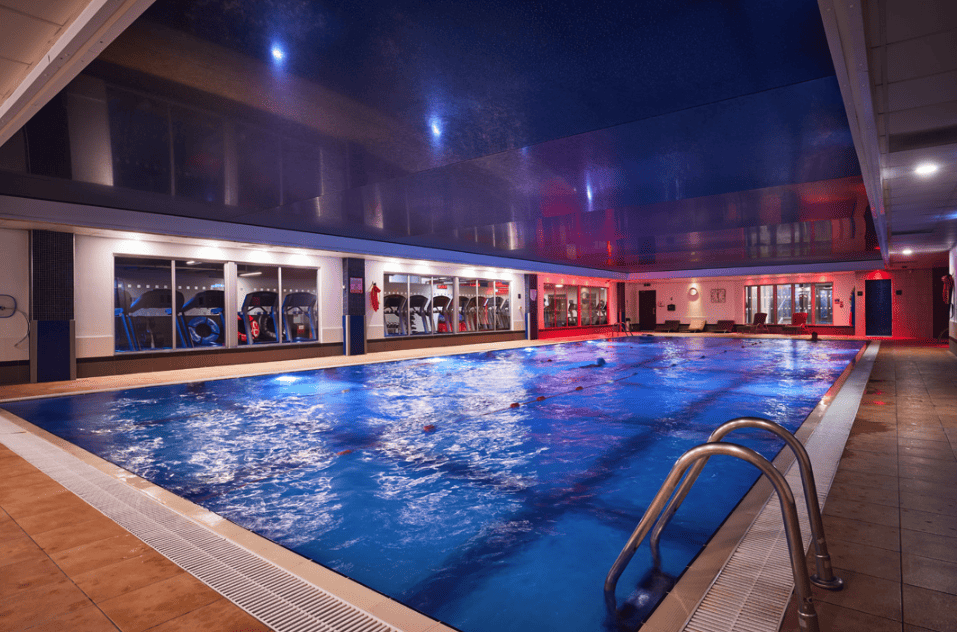 I know I've already touched on some clubs having swimming pools, but I think they add so much to a facility that they deserve their own section.
Not only does swimming build muscle strength, endurance and cardiovascular fitness, but it's also a low-impact form of working out, which is great for older members or those returning from injury.
Of course, it's also a great way to unwind and cool off following a tough session.
Several Fitness First clubs come complete with a pool, including Baker Street, Bangor, Hammersmith, Highbury, London Bridge Cottons and Milton Keynes.
And while it's not essential, it certainly is a huge perk that you'll quickly grow to love.
FFX App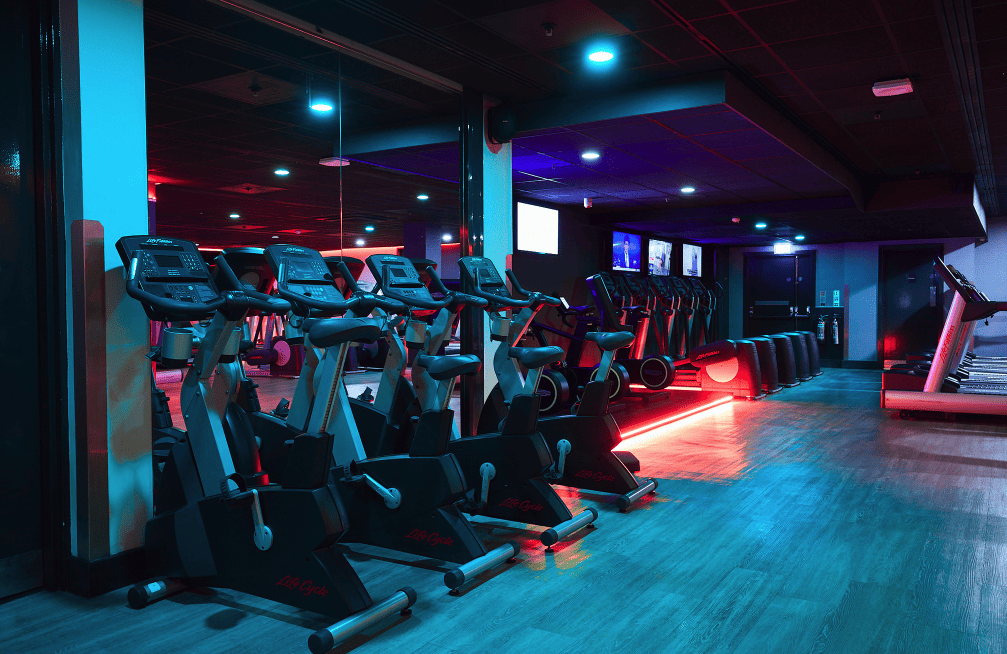 You may have noticed that I've mentioned the app throughout this article. Well, that's because it really is a super handy tool that'll soon have you wondering how you ever lived without it. You may even like to think of it as having the ultimate gym buddy in your pocket.
Through FFX App you can schedule classes, find a personal trainer, access on-demand workouts, track your progress and activity level and take on challenges, all from the palm of your hand.
Conclusion
There really is nothing quite like a Fitness First gym, and perhaps that explains the brand's longevity. If you'd like to see what all the fuss is about, then head to Fitness First's website and be sure to use our code 'Gymfluencers'.