A major stride in plant-based nutrition has been achieved, with the creation of Vegan Wondershake, the world's premier vegan protein shake that tantalizes taste buds just like a dairy shake. Unquestionably, it is a pioneering shift in the landscape of health and wellness – beautifully sweet, delectably creamy, and irresistibly smooth. It's also amazing that we can get the product for 10% off using Vegan Wondershake discount code GF10.
This unprecedented shake contains a remarkable 21g of multi-source plant protein per serving while keeping its calorie count astonishingly low at just 89. It also promises less than 1 gram of both sugar and fat, rendering it an excellent choice for health-conscious individuals, regardless of their dietary preferences. Whether you are a committed vegan, considering a shift away from dairy, or simply desiring a plant-based protein powder that complements your lifestyle, Vegan Wondershake is an extraordinary choice.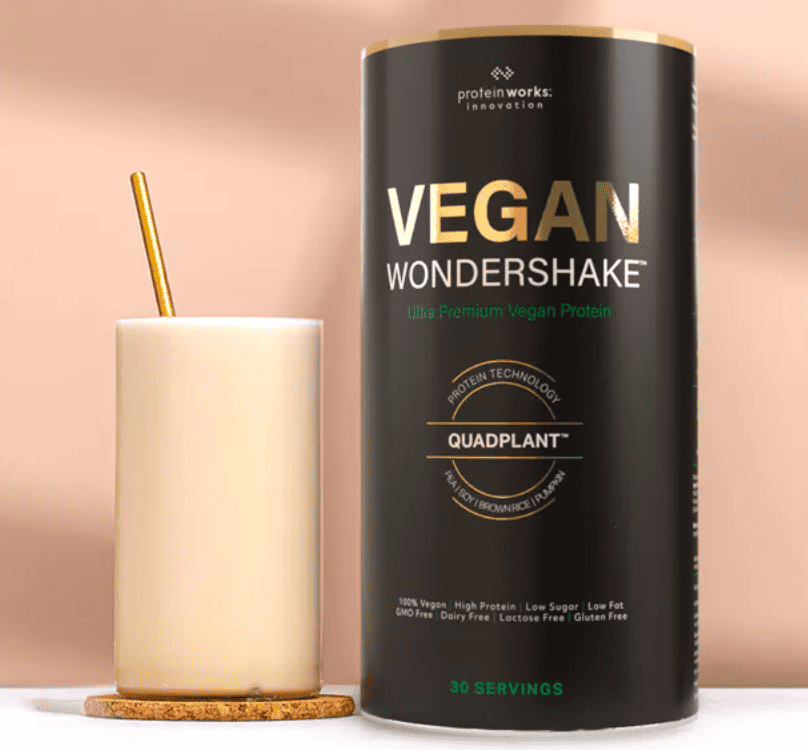 The innovative idea that sparked Vegan Wondershake's creation was simple yet revolutionary: to engineer a plant-based protein shake that mirrors the feel and taste of a dairy shake. Made using ground-breaking Quadplant™ technology, the shake combines four premium protein sources – pea, pumpkin, brown rice, and soy – into an optimal plant-based protein blend that delivers both unparalleled taste and nutrition.
The transition from dairy-based to 100% plant-based protein powders has never been more effortless thanks to Vegan Wondershake. It's an essential addition to any pantry, office desk, or gym bag, ready to deliver a burst of protein when you need it. Simply mix a scoop of Vegan Wondershake with water or your preferred non-dairy milk for a smooth, creamy, and satisfying shake that delivers both great taste and the essential protein your body demands.

Vegan Wondershake promises not only a delightful taste but also a comprehensive and balanced nutrition profile. Each serving offers 21g of top-notch plant-based protein, only 0.6g of sugar, and a mere 0.7g of fat. As with all Protein Works products, the Vegan Wondershake is free from GMO, gluten, dairy, and lactose, reflecting the commitment to offering the highest quality and nutritional integrity.
Despite the global supply chain disruptions, Protein Works' team of innovators guarantees the finest quality ingredients in the Vegan Wondershake. They're ready to adapt the Quad Plant Protein recipe whenever supply shortages occur, promising superior quality, time and again.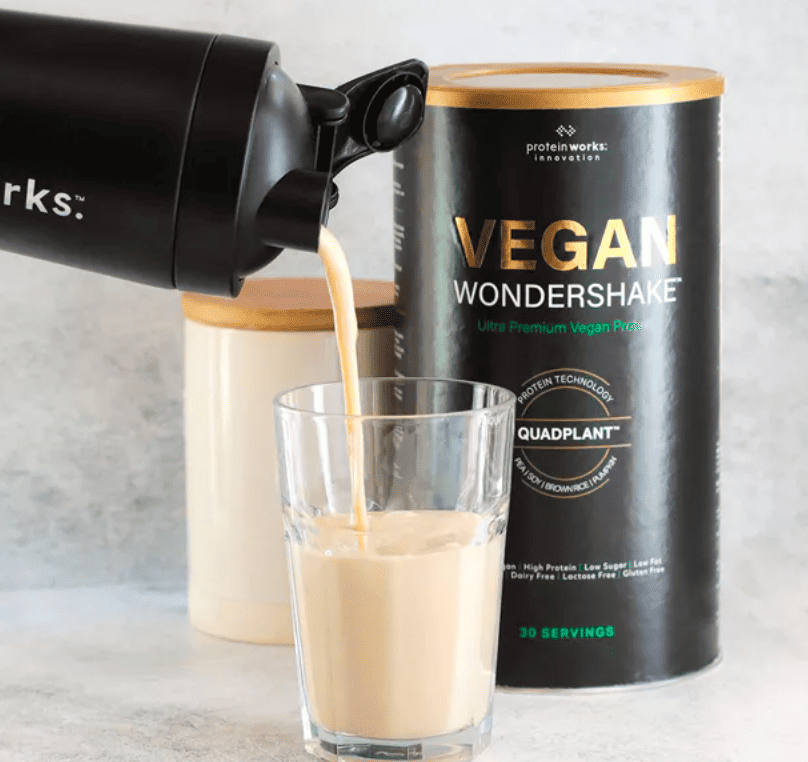 With a record of impeccable quality, rigorous sourcing, and sustainability, Protein Works has won numerous accolades for its vegan protein shake, including Women's Running Magazine's 'Best Vegan Protein Shake' 2020 and Men's Health Editor's Choice Award 2021. The recent crowning by Women's Running Magazine as the #1 Vegan Protein Shake reinforces Vegan Wondershake's position as an unrivalled champion in taste and nutrition amongst its plant-based competitors.
Eager to try the world's leading vegan protein shake? Now's the perfect time to give your taste buds a treat and your body a nutrient-rich boost. To make the deal even sweeter, use our extra 10% off Protein Works Discount Code GF10 at checkout and start your Vegan Wondershake journey today.
Let the Vegan Wondershake revolutionize your nutrition world, because this is undoubtedly the finest vegan shake the planet has to offer. Visit the website here now to shop. Don't forget to use discount code GF10 for 10% off.