When it comes to vegan protein shakes, Protein Works has truly mastered the art with its Vegan Wondershake lineup. As a chocolate lover, I was in for a treat with the Protein Works Vegan Wondershake flavours like the Choc Peanut Cookie, Cookies and Cream, Choc Mint Brownie, and Choc Caramel Biscuit.
While I loved the chocolate-flavoured Vegan Wondershakes, I wanted something fruity, so I opted for the Mango Smoothie and Apple Cinnamon. Let me tell you, I was mindblown. The Mango Smoothie tasted just like Mango with a smoothie and creamy feel, while the Apple Cinnamon has the cinnamon notes you just can't miss.
I had to decide which flavour would be my all-time best, and I was utterly confused. After sampling each flavour, I can confidently say that all the options are fantastic in their own right.
However, one flavour stood out and stole my heart– Double Chocolate. Let me take you through my delightful journey of trying all the flavours and why Double Chocolate emerged as the ultimate winner.
Rich Flavour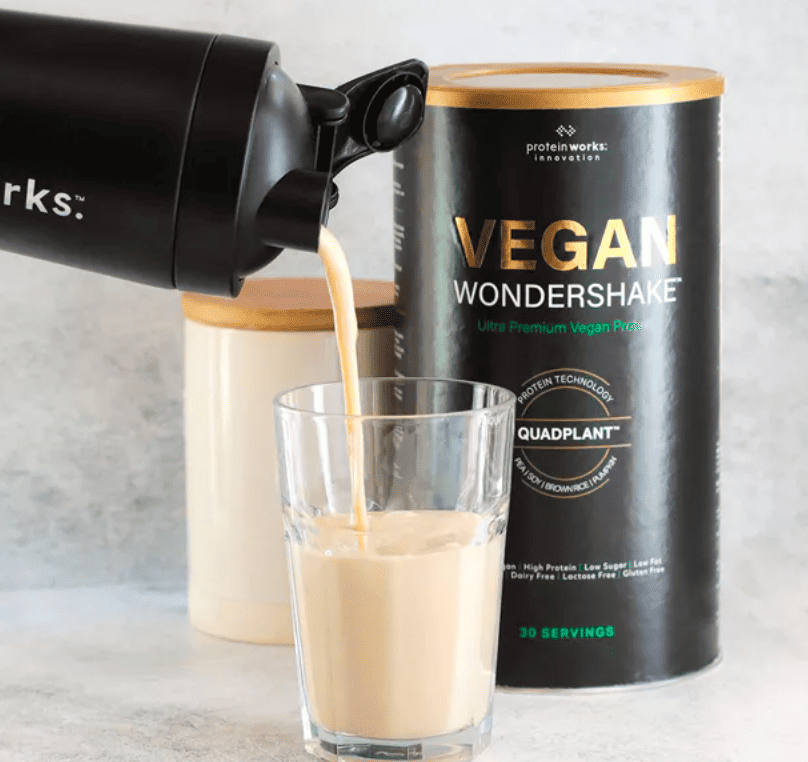 The Double Chocolate flavour instantly captivated my taste buds with its rich taste. The combination of velvety chocolate with a subtle hint of sweetness created an irresistible indulgence. This flavour satisfied my cravings and my need for a quality protein source. Each sip feels like a guilt-free treat, making it the perfect post-workout reward or mid-day pick-me-up.
Dairy and Lactose-Free
As someone with lactose intolerance and following a dairy-free lifestyle, the Double Chocolate Wondershake from Protein Works is a dream come true. I indulged in the velvety goodness of rich chocolate without worrying about any discomfort or digestive issues caused by lactose.

Also, with its dairy-free formula, this protein shake offers a delicious solution for individuals like me. If you're seeking a smooth and creamy option without compromising taste or nutritional value, give this Vegan Wondershake a shot.
Smooth and Creamy Texture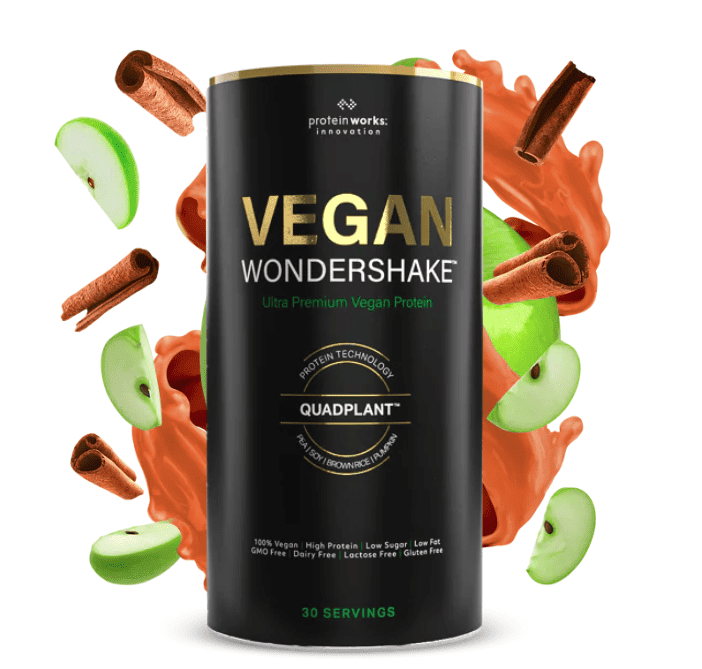 Texture plays a crucial role in the overall enjoyment of any shake, and the Double Chocolate Wondershake nails it perfectly. Its smooth and creamy consistency blends effortlessly, leaving no chalky aftertaste. Whether you mix it with water or your favourite plant-based drink, the shake remains consistently smooth and enticing, making it a pleasure to drink every time.
Plant-Based Goodness
One of the main reasons I love the Double Chocolate Wondershake is its outstanding nutritional profile. Packed with premium vegan protein sources like peas, pumpkin, brown rice, and soy, it provides a complete protein profile to support muscle recovery and growth.
Furthermore, it's free from artificial additives and is fortified with essential vitamins and minerals, making it an excellent addition to a balanced vegan diet. You can conveniently drink your favourite protein shake, knowing it is GMO and gluten-free.
Versatile
The Double Chocolate Wondershake's versatility is truly commendable. While it shines as a traditional shake, it goes beyond that, doubling as a delectable ingredient for protein-packed smoothies. Its rich chocolate flavour stands out whether you mix it with water or take it up a notch by infusing it into your smoothie.
Satisfying Hunger and Curbing Cravings
As someone who leads an active lifestyle, satiety and appetite control are essential to my dietary choices. The Double Chocolate Wondershake leaves me feeling full and satisfied, making it an excellent option for a quick and nutritious meal replacement when I'm on the go or need a light snack to keep my hunger at bay.
Final Verdict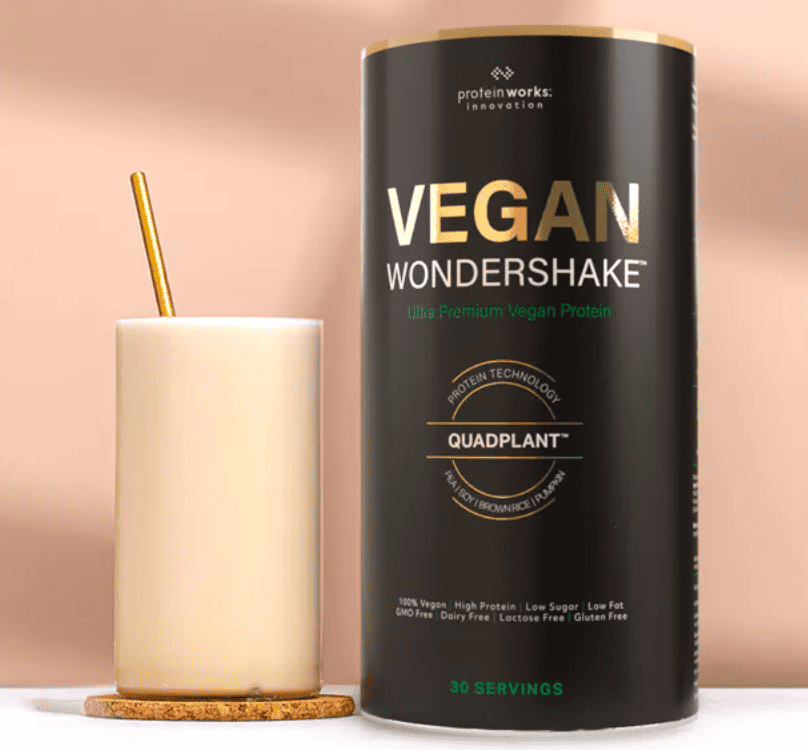 While every Protein Works Vegan Wondershake flavour brings something delightful to the table, the Double Chocolate variant captivated my taste buds and heart like no other. Its incredible nutritional profile makes it the perfect choice for fitness enthusiasts, vegans, and anyone seeking a delicious and guilt-free protein shake. I highly recommend giving the Double Chocolate Wondershake a try. It's a true winner in every sense!
Indulge in this nutritious goodness by trying out Protein Works Vegan Wondershake flavours. While you're at it, you get to save money on your purchase. Enjoy an exclusive 10% discount when you use the code GF10 at checkout. 
Don't miss this chance to elevate your protein game while saving on your favourite plant-based protein shake! Use GF10 for an extra 10% off.