Prepare to have your energy levels jolted to new heights with Veloforte Chews. Plus, thanks to our Veloforte discount code, GF30, your pocket will thank you.
These tiny powerhouses of vitality pack a punch without all the nasty added extras that you'll often find in gels and caffeinated drinks.
If you don't know about Veloforte, get to know. By harnessing nature's finest ingredients, the brand crafts delicious real food and supplements that enhance your daily physical performance, productivity, and wellness.
Its range of rapid-release energy chews is packed full of real fruit juices, electrolytes, and natural caffeine to provide the perfect pick-me-up when lethargy strikes.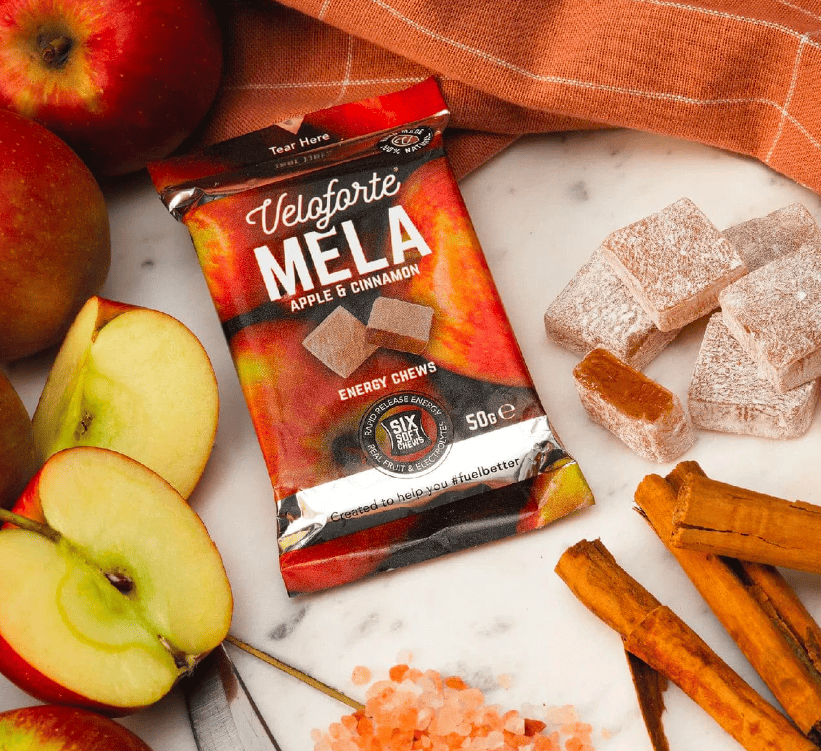 The handmade, gluten-free, and vegan chews are available in 4 unique flavours: Mela – Apple & Cinnamon, Citro – Citrus & Ginger, Fresco – Lemon & Cool Mint, and Amaro – Sour Cherry & Guarana, the latter of which contains 75mg of natural caffeine.
Each pack contains 6 soft, melt-in-your-mouth chews that provide 44g of carbohydrates per serving, helping you to fight fatigue and push through that wall.
If you want to sample all the flavours, we'd recommend trying the Mixed Energy Chews bundle. Visit Veloforte's website and don't forget to use our code 'GF30' at the checkout for an amazing 30% off.