We are told we should floss daily…do we? What about 5 pieces of fruit and veg a day, do you get them all in? If you meal prep for the week it's easier…you didn't did you?
As adults, there are many things we should be doing to make our life and our health better and easier, but sometimes things just get in the way. We all know we could be better and wouldn't it be great if someone did things for us…
Bear with me.
One thing you should be doing every day is taking a multivitamin, if I asked you what vitamins you take in daily you'd probably have no clue and if I also asked you what vitamins you should be taking in daily, you probably wouldn't know either, right?
This is why multivitamins are so useful.
It usually comes as a tablet or even a nice, sweet gummy treat. It contains, yep you guessed it, a multitude of vitamins. The idea of a multivitamin is to fill the nutritional gaps that you may have missed throughout your day, with nutrients like vitamins A, C, D, E, and K, and calcium, magnesium, etc.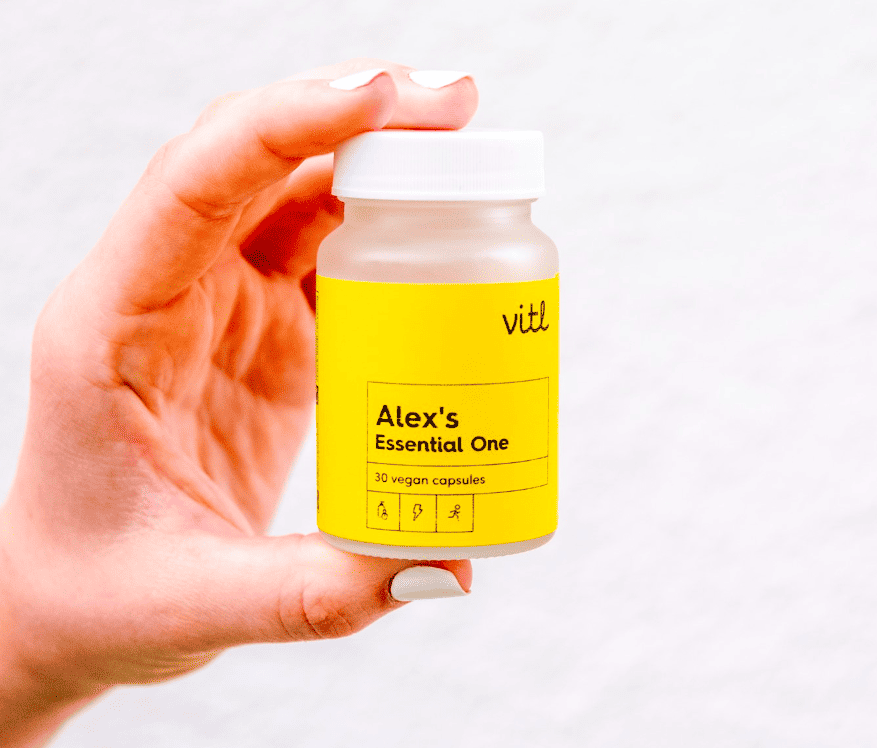 Let me introduce you to Vitl, your soon-to-be go-to for anything supplement/vitamin related.
Vitl do it one better than selling you a standard multivitamin, they have devised a questionnaire where you answer questions revealing answers about your life and potentially what you need. You may be lacking in iron, making you tired, you might be low on vitamin C for example, you get the picture.

Vitl then takes this information and creates your perfect multivitamin. This is genius. What if you get lots of vitamin C throughout the day, what's the point in taking a supplement containing more, what if you get no vitamin E whatsoever, so you need a big bump of it?
Well, guess what, Vitl have you covered and this is a vitamin review we had to make.
A completely personalised tablet that fills your body with exactly what it needs, not what Sarah down the road needs, but what you need!
To make it even better for all you health nuts, Vitl's personalised multivitamins are free from harmful baking agents, artificial colours and preservatives, anti-caking agents, sugar, and gluten. It's just good stuff! Oh, and it's vegan-friendly.
I've been using Vitl products for a while now, I was drawn in by the actual care into my issues, I could go straight to Boots and buy some tablets that I think I need but what is the actual point? I could be wasting money and buying something that my body doesn't need.
It took me 5 minutes to answer the questions, they tell me exactly what I need, and the tablets arrive at my door soon after with a fantastic little fact sheet that tells me everything that's in them and why it's in there!
In a world where everything wants something easy, when it comes to your health, this is the easiest. It's become completely second nature to me, like brushing my teeth or washing my face, taking my daily supplement takes 0 thought at all. To make it even easier you can make a subscription so that a new bottle of 30 tablets turns up at your door each month, again with no effort or thought needed from you.
If you want to know something else cool too, Vitl will put your name on the pot! How cool is that? Well, I think it's cool.
My review is very simple, Vitl's personalised multivitamins are simple, effective, and tailored to your health requirements, it's a glowing review from me, and I see no drawbacks at all.
I would implore you to go and take the online consultation now! Click here to go.