Joining Weekmeals saved me 10 hours of work per week, and here's how.
Nutritional plans are the scourge of any online coach. Having been in the business for a good few years now, I've spent far too many evenings glued to my laptop crafting the perfect meal options for my clients.
Outsiders assume our working day is spent entirely on Zoom giving Ted Talk-style speeches to our clients while cooly sipping on a smoothie. But trust me, when you're doing meal plans, there are still plenty of spreadsheets involved.
A question I'm often asked by my friends is, 'Why don't you just give everyone the same plan?'
If you're an online coach reading this then I'm sure you've heard that annoying query more than you'd care to admit.
The answer is simple, giving clients a one-size-fits-all meal plan is a sure-fire way of guaranteeing failure.
Even if you did have a set plan for bulking, cutting, or generic weight loss, each person's needs are so far removed from the next that you would still need to edit them to the point where it almost becomes pointless having a template.
Think about it, you have factors ranging from their weight and age to their activity level and dietary requirements. They're paying you their hard-earned money to look after their health, the least you can do is personalise a plan.
It's for that reason I've never considered outsourcing the responsibility or finding ways to do it that could be viewed as a shortcut.
Until Weekmeals came along, that is.

My Weekmeals Journey
I first stumbled across Weekmeals while chatting with a friend who's also an online coach. He'd recently started using it and showed me some of the app's features over a coffee. As much as I hate to admit it, I was instantly hooked.
For those of you who aren't familiar with Weekmeals, it's a new platform designed to streamline the process of meal planning while putting choices back on the menu for clients.
It's capable of generating 450+ fitted recipes for multiple people at once, allowing them to choose dishes they like the sound of.
So, how does it all work?
Weekmeals is super simple to use on both ends, making it a dream to use. For those of you who are new to the app, let me break down how it works in a few simple steps.
1. Invite your clients to use the app.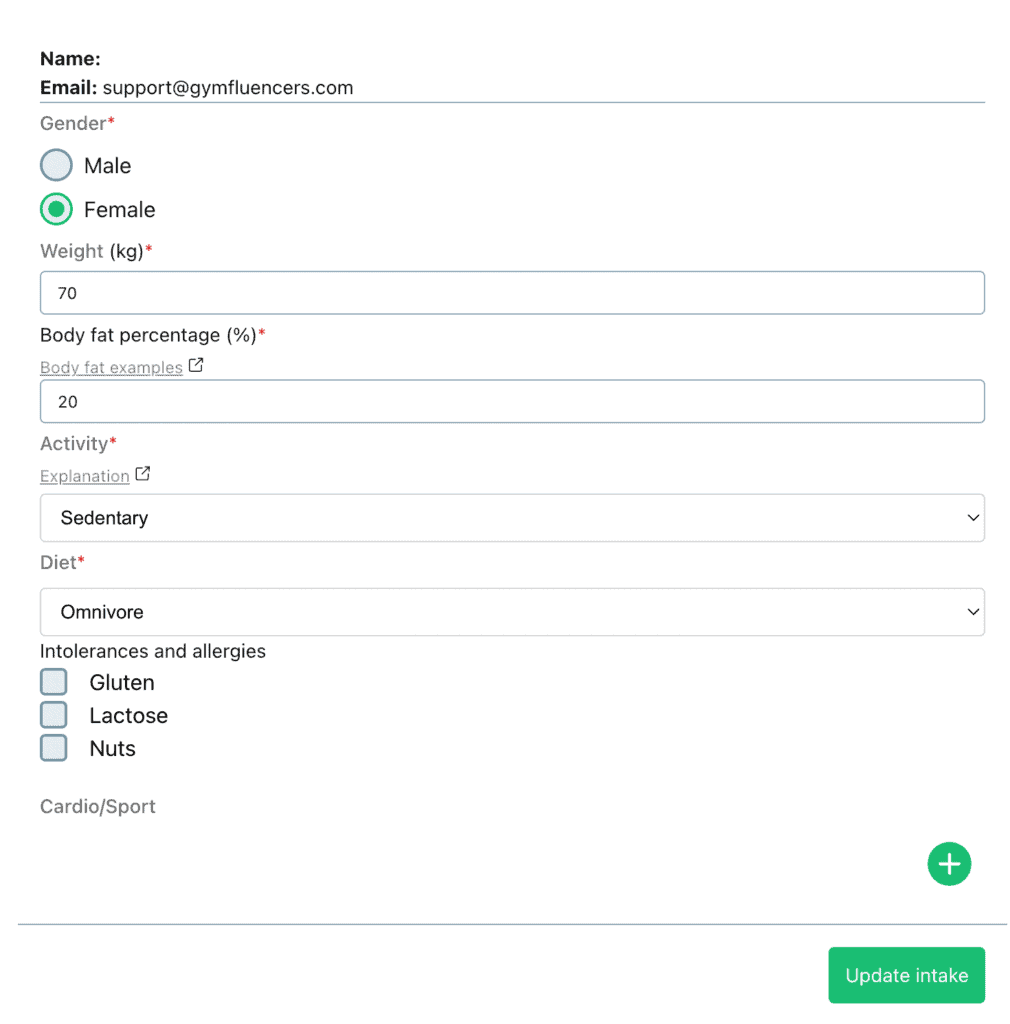 You can set up a profile for them in the app, complete with everything from their weight to their Diets. Then, your client gets the app with all their details. all they have to do is select meals and get cracking!
2. Provide details.
The app will then ask you whether you want your client to be in a calorie deficit, surplus, or at maintenance, and suggest macro totals based on your selection. You do, however, still have full autonomy to go in and tweak any values you see fit. If you'd prefer your client to be eating less carbs and more fat and protein then you're the boss.
3. Decide meal splits.
Once you've defined their macros you can decide how many meals you'd like to split them between. During this process, you can consult with your client to learn a little more about their eating habits.
If they're a notorious snacker, then you can add up to 7 snacks and meals, giving a percentage weighting to each one.
But if they've only got time for breakfast, lunch, and dinner then you can make that work, too. The result will be a breakdown similar to the one shown below.
4. Connect the client.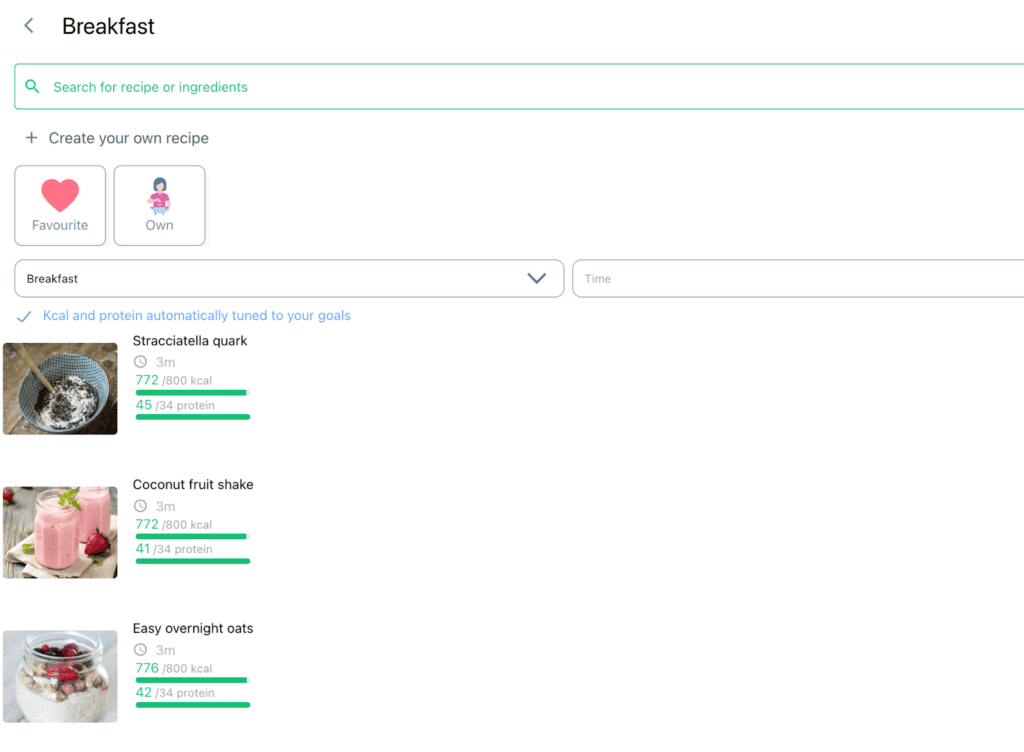 This is where the client comes in. When they log onto Weekmeals they'll be greeted by a dashboard showing them their macros and daily meals. After clicking on each meal they'll find a selection of recipes that fit your pre-set values. Each recipe comes complete with an ingredients list and preparation steps.
Weekmeals even create an online grocery list to help your clients set themselves up with everything they need. If they're comfortable with their recipes they can copy them across to different dates on the calendar to save time, or choose something different to try. 
The great thing about Weekmeals is that clients can use the mobile app or desktop to log in and manage their meals. It's that simple!
5. Follow up.
The only thing left for the client to do is tuck in and update the app once they've enjoyed their meal. From there you can track their progress and adjust accordingly.
One of the main benefits of Weekmeals is that you still have maximum input. It's not a lazy shortcut, it's a tool that will benefit both you and the client in the long run.
Giving them more freedom increases the likelihood that they'll stick to their plan, ensuring better results as a consequence. Better results mean better retention, which can only be a good thing for your business.
Plus, if you're saving somewhere in the region of 10 hours a week, that allows you to grow your client base and supercharge your revenue.
If you want to make the space truly your own then Weekmeals allows you to customise the app with your logo and colour.
What's more, it's currently offering a £50 Amazon voucher to new customers. To cash in on your reward and level up your nutrition plans, head to the Weekmeals website today.