Getting your desired physique that exudes aesthetics and strength is no easy feat. Aside from your diet and workout routine, the gym you attend plays a vital role in getting you shredded.
From state-of-the-art equipment to ample gym space and personal trainers on hand, gyms like Fitness First offer the complete environment you need to reach your fitness goal. It is no surprise that bodybuilders and fitness enthusiasts love Fitness First.
If you're around Marylebone, London, and searching for a fitness facility, there's more than enough reason to love the Fitness First Baker Street gym. Here are reasons bodybuilders love this fitness haven.
Luxurious 17m Swimming Pool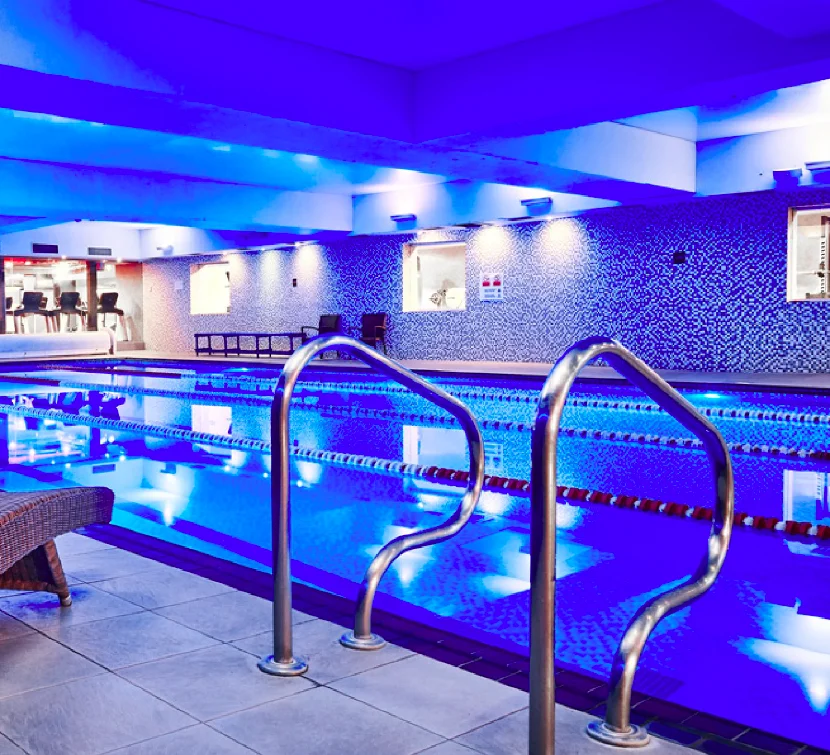 If you love swimming, you'll love Fitness First Baker Street, as it boasts a luxurious 17-meter swimming pool, a rarity in many London gyms. Swimming is one of the most important exercises to indulge in as it offers a full-body workout.
While swimming, you engage your muscles from your shoulders to your arms, back, legs and glutes. Bodybuilders often seek diverse training methods to challenge their muscles, and swimming provides a low-impact yet highly effective way to build cardiovascular endurance.
What sets Fitness First apart is its provision of private swimming tuition. This personalised guidance ensures that bodybuilders can enhance their swimming technique while incorporating it into their fitness regimen.
Diverse Group Classes
Lovers of Yoga, Pilates and Spin, gather round as Fitness First has something for you! By offering a comprehensive range of classes, Fitness First London Baker Street caters to the diverse needs of fitness enthusiasts and bodybuilders.
With over 20 classes available, you can explore various training classes to keep your routines fresh and engaging. Fitness First empowers you to broaden your horizons and discover new ways to challenge your body. Even better, these classes hold every week, allowing you seamlessly integrate them into your routine.

Cardio Theatre and Freestyle Area
Bodybuilding is incomplete without cardio. No bodybuilder can attain their envious physique without putting in hours of cardio as it aids fat loss, giving them that ripped look. That's not all; cardio helps you stay healthy, boosting your fitness and heart health.
The cardio theatre at Fitness First London Baker Street provides a dedicated space equipped with cutting-edge cardio machines, allowing you to engage in intensive cardio sessions. The freestyle area complements this by offering a space for functional training, bodyweight exercises, and dynamic movements to enhance your workout routines.
Members' Lounge, Sauna, and Beauty Rooms
Get a unique experience at Fitness First London Baker Street as the gym experience extends beyond working out. With top-notch facilities in this gym, you can unwind and socialize after work hours or on the weekends.
The gym features a members' lounge, fostering community among like-minded individuals. Likewise, the inclusion of a sauna enhances post-workout recovery and relaxation.
To top it all, Fitness First's availability of beauty rooms speaks to the gym's commitment to your overall well-being, allowing you to indulge in self-care after rigorous training sessions.
Expert Personal Trainers
Bodybuilding is an art that demands precision, dedication, and expert guidance. At Fitness First London Baker Street, highly skilled and passionate personal trainers are available to guide you on your bodybuilding journey.
The personal trainers at Fitness First London Baker Street are not just fitness enthusiasts but professionals with a wealth of knowledge and experience. They offer customised training, motivation, and accountability, helping you achieve your fitness goals.
Spinning Studio for Intense Cardio Workouts
Led by experienced instructors, spinning classes offer an engaging and high-energy way to boost endurance and leg strength. The Fitness First London Baker Street spinning studio provides an environment optimised for intense cardio workouts.
Other features that make Fitness First stand out from the crowd include,
Changing rooms
Showers
Free wifi
Towels service
Mat area
Boxing rooms
Resistance machines
Final Verdict
Fitness First London Baker Street goes beyond your traditional gym; it's a fitness facility that fosters a sense of community. With its unparalleled features, Fitness First offers the best fitness experience in Central London.
From its luxurious 17m swimming pool to its space trax and strength training areas, this gym goes beyond the ordinary to provide an exceptional training environment. Become a Fitness First gym member and watch your fitness journey transform!