A peculiar sensation often creeps into the hearts of those who dare to embark on the incalculable path of starting their own business.
It's a sensation that can send shivers down one's spine and provoke a dance of uncertainty in the mind. It's the sensation of fear.
For many, that fear of the unknown sounds the death knell for their entrepreneurial hopes and dreams.
But for those brave enough to poke their heads above the parapet, the rewards can be endless.
Since we first launched our founders series, we've been fortunate enough to tell the stories of several dreamers who have successfully earned their place in a ruthlessly competitive industry. 
But as narratives go, it's hard to compete with the rise of Phizz, the UK's fastest-growing effervescent brand that's popular among Premier League football clubs, A-listers, and reality TV stars alike. 
We sat down with co-founder Daniel Cray to find out more about the tumultuous journey which has seen Phizz grow from a self-funded passion project to a global phenomenon selling more than 8m units a year.
The Birth Of Phizz
Although the brand now calls London home, the concept of Phizz was first conceived in a land down under.
In 2015, Daniel, alongside his primary school friends Jonathan Knight and Rory Simmance-Freemantle, noticed how dehydrated they became after frequently embarking on long-haul flights to and from their native Australia.
Daniel said: "Phizz originated from a realisation I had with two friends who frequently flew long distances. Discovering that a 10-hour flight resulted in a two-litre water loss, we were concerned about the detrimental effects of dehydration on well-being.
"We grew tired of using multiple products like multivitamins, electrolyte powders, and sports drinks, and felt there had to be a superior solution.
"Determined to create a single product that could hydrate more effectively than water and provide essential daily health benefits, we enlisted the support of a neuroscientist who believed in our vision.
"We relocated to London and partnered with a Swiss research laboratory, working tirelessly for nine months. Ultimately, Phizz was born!"
The trio quickly bore the fruits of their initial groundwork. Within a year their flagship 3-in-1 formula was stocked at the Grammys and onboard Emirates planes.
But it was in 2021 that Phizz really announced itself on the global stage. Not only did its triple-action tablet help power Liverpool to a Premier League title but Daniel and Co signed their first big deal with supermarket giant Sainsbury's.
"Phizz has experienced remarkable achievements on our journey, including recognition from award shows, endorsements by celebrities, and collaborations with airlines and sports teams," he added.
"I was even recently invited to the Monaco Formula 1 to discuss a deal with a leading team.
"However, the most gratifying moment for me was in February 2021 when Sainsbury's launched Phizz nationwide, a significant milestone that expanded our reach and affirmed our standing as a top brand."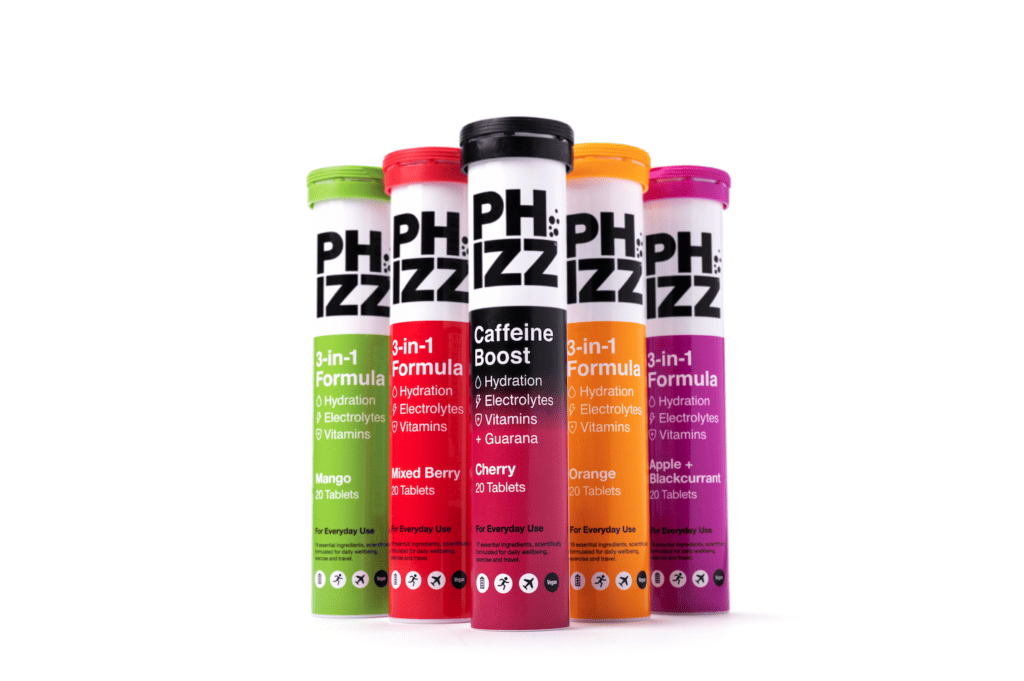 Daniel even revealed that Phizz has twice been approached by the producers of BBC One's hit show Dragon's Den.
But amid all the highs there have, however, been some near-crushing lows.
In 2020 co-founder Rory was diagnosed with bowel cancer, which meant he had to take a step back from the business to undergo treatment.
"Our worst moment was when Rory received the devastating diagnosis of bowel cancer just before the onset of the pandemic," Daniel continued.
"Thankfully, Rory has since recovered, but his subsequent journey led him to Australia, outside the realm of Phizz.
"Witnessing a close friend endure such a difficult experience was truly shocking, and as a small team, losing a key member proved to be a tough obstacle to overcome."
Of course, there have been plenty of other obstacles the partners have had to overcome that are more typically related when starting a business.
Although Daniel believes those blips have only helped shape Phizz into a stronger brand.
He said: "Like all brands, we at Phizz have encountered our fair share of mistakes and challenges. From overspending on London rent to personnel issues, we have learned valuable lessons along the way.
"One of our most significant headaches occurred during our very first order… when 100,000 tubes of Phizz arrived with the wrong colour lid.
"To navigate this setback, we decided to keep a few thousand of the white-capped product as a special 'limited Alpine' edition, which helped generate essential revenue.
"Yet we negotiated with the laboratory to retrieve and replace the order with the correct lids, ensuring our design was brought to life."
Speaking of the design, Phizz recently decided to rebrand its packaging. Asked what the driving force for that particular change was, Daniel said: "At Phizz, we place great importance on impactful design.
"However, as our retail presence expanded, we often received feedback along the lines of 'this looks great, but what is it?'
"Recognising the need for clarity, we evolved our packaging to retain the visual appeal that Phizz has established while enhancing the educational aspect.
"Small businesses need to keep evolving and have that shark mentality of 'move forwards or perish'."

The All-Important Formula
While the new-look packaging has proved a hit, Phizz really prides itself on what's inside.
Unlike other effervescents, Phizz's flagship solution is both a multivitamin and a rehydration remedy.
Its science-backed formula helps triple your water intake, deliver natural energy and support your immune system.
The all-star lineup includes 18 quality and high-dose ingredients including 375% of your daily dose of vitamin C – the equivalent of 3 oranges – and the four key electrolytes lost through sweat. It also packs a self-care punch with zinc and other powerful antioxidants.
Now, the phrase 'science-backed' is banded around quite freely in the health and wellness space.
It seems as if it has almost become a dreaded buzzword amongst brands and owners that holds little real meaning.
Smoke and mirrors, if you will, for products that just don't live up to the hype.
Daniel admitted he too is growing weary of self-labelled experts. And while he doesn't proclaim to be one himself, he insisted that the partnerships the business has formed with top research and development teams, coupled with its elite-level clientele, is proof enough that Phizz is the real deal.
"My biggest hate in the health and fitness industry is people proclaiming to be health experts, without any solid foundations," Daniel continued.
"I'm not a doctor, a nutritionist or a scientist and I don't pretend to be. I'm an entrepreneur continuously evolving into the role of a CEO.
"However, what sets Phizz apart is our unwavering commitment to science. My co-founder, a highly accomplished neuroscientist, brings invaluable expertise to our team.
"Additionally, our partnerships with research and development teams in leading labs ensure that our products are rooted in scientific rigour. It is also worth noting that our clientele includes professional nutritionists and performance coaches of esteemed sports clubs, further emphasising our credibility."
Financing Phizz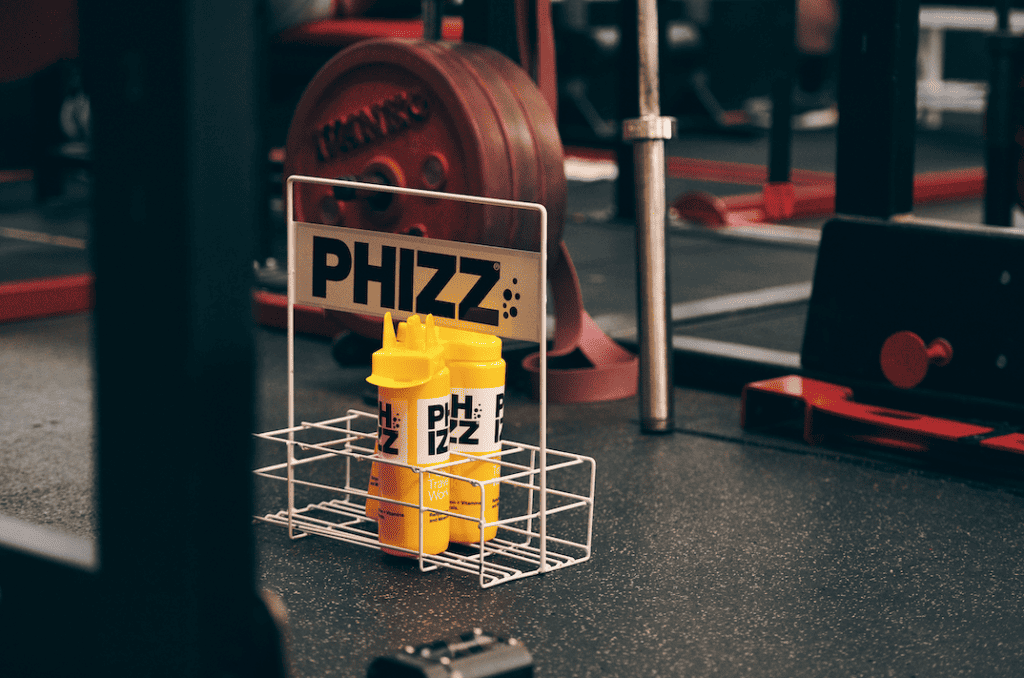 For the first five years of its existence, Phizz was entirely self-funded by the trio, which is quite remarkable considering the impact the brand made during that time.
In a bid to become a household name, they decided to ramp it up a notch in 2020 by seeking external investment.
"Phizz initially ran as a self-funded business for five years, starting with a modest investment from the founding team," Daniel said.
"Despite limited capital, we disrupted the industry and achieved strong early-stage success. As we aimed to become a household name in wellbeing, we sought ways to expedite our growth and raised capital in 2020."
Having secured extra financial firepower Daniel and Co are aiming to get Phizz on plenty more shelves between now and the end of the financial year.
Outlining their ambitions, Daniel said: "Expect to see more Phizz products in more stores! We're extremely grateful for customers adopting our challenger brand. 
"Our national awareness has doubled in Q1 and I'm forever humbled by Phizz users recommending us to friends and family."
Now we've set the scene, I think it's time you heard a little more from the man with big plans.
Questions With Daniel Cray, Co-Owner Of Phizz
Q: In a world of health products what makes yours stand out?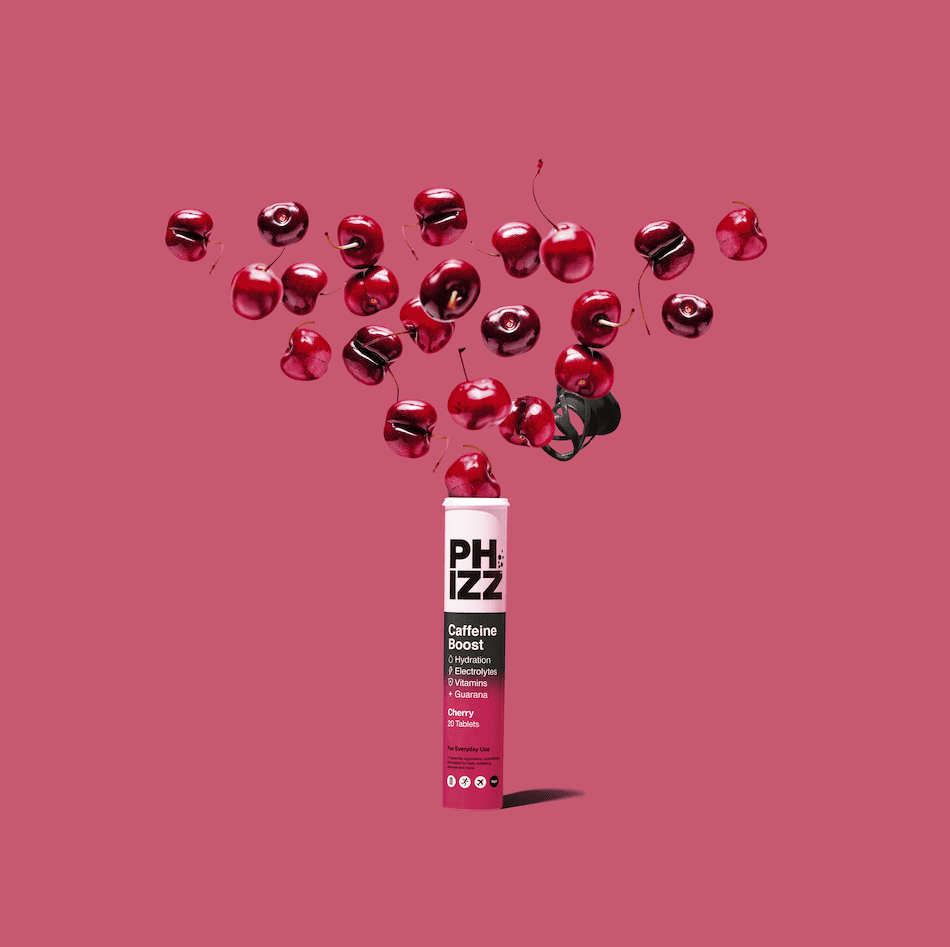 Phizz is the fastest-growing brand in our category. Our success is propelled by our pioneering all-in-one solutions. We combine leading science to create products that address multiple needs simultaneously. We take pride in our unique ability to offer comprehensive solutions that surpass the competition on health benefits, flavour and sustainability.
Q: Phizz is the perfect name for your brand. What were some other possible names you came up with?
There's a long list on the cutting room floor… Yet the name Phizz actually draws inspiration from the field of physiology, which is the study of how the human body functions. It reflects our brand's focus on promoting optimal well-being.
Q: Who is your perfect customer?
Anyone who values their performance today, or their health tomorrow.
Q: Favourite form of marketing?
We firmly believe in the power of earned media to make a lasting impact. When it comes to reaching potential customers, there's nothing quite like having someone they already know and trust tell your story. Advocacy from journalists, athletes, other brands and positive word-of-mouth has proven to be successful for us in conveying our message and building trust.
Q: One of your competitors is incredibly well known for trashing competing brands… do you like this tactic?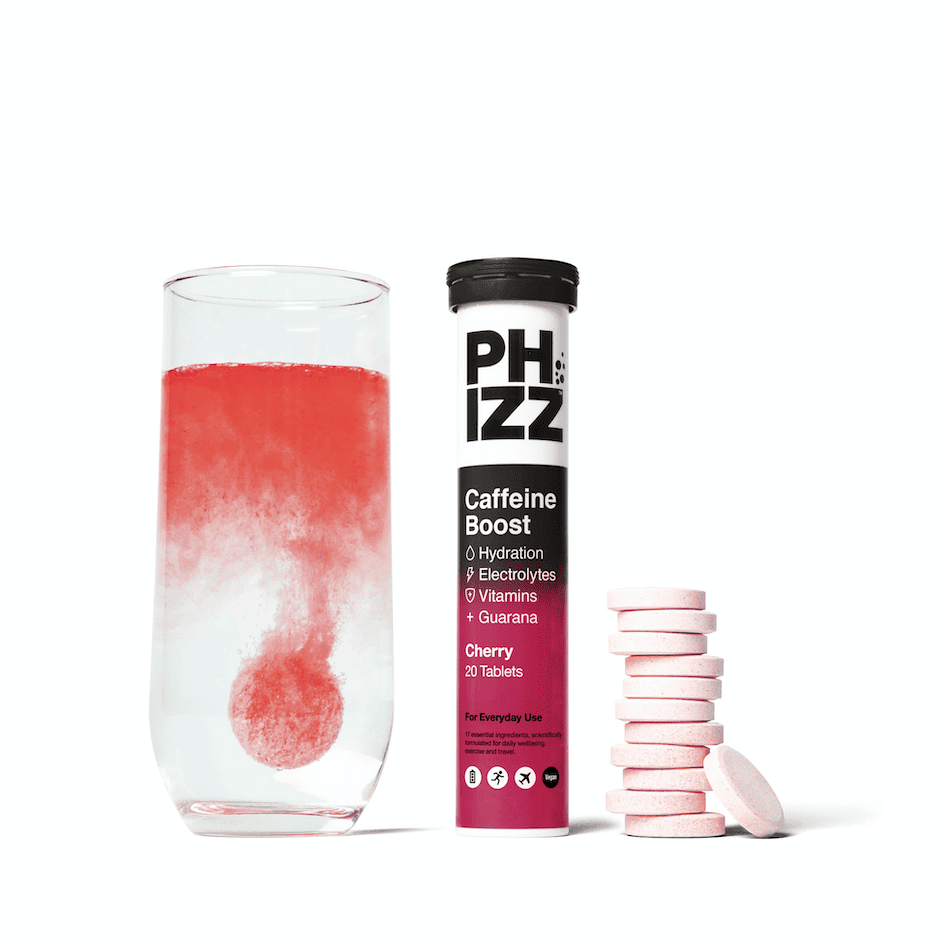 We run our own race. We have the results to show that we're the fastest-growing brand in this space, and in our stockists, we're second only to a category king: Berocca. We embrace this no.2 mentality to ensure we continue to do things better. Unqualified trash-talking on TikTok is not my personal brand style, as a founder, I want Phizz to be significantly more famous than I am.
Q: Favourite Phizz flavour?
Orange has always been my favourite flavour of Phizz 3-in-1 formula. And while this sounds like a plug, our new Mango flavour is my new favourite, I don't go anywhere without it!
Q: What's your strongest personal skillset?
Resilience. I'm developing a thicker skin, Phizz is still young, but I've seen a lot go right and a lot more go wrong in 7 years since launch.
Q: What's your weakest?
Like most founders, a lack of experience for the next leg of the journey. Thankfully I have a great team around me to learn from and rely on.
Q: D2C or D2B?
Both hold value to Phizz, and in a tougher economic period, we're pleased our small business has a focused but diverse footprint.
Q: Tiktok or IG?
Again, both have a role – because they each give a platform to tell our story to new people and existing supporters.
Q: Personal branding… are we going to see a vlog channel anytime soon?
I've always preferred to take a role behind the camera, instead of in front of it. However, as a CEO and co-founder, I can give a new perspective to the brand and remind people that we are a small business deserving of support. Our marketing team is finding ways to capture this, one of which is to share glimpses of our journey from a founder's perspective through my LinkedIn profile. I hope to connect to an audience on a more personal level and showcase a genuine entrepreneurial story as it unfolds.
Q: What does your current health regime look like? What supplements do you take? Exercise programs?
While I lead a healthy lifestyle, it is by no means perfect. You might still find me at the pub enjoying a pint or savouring a slice of pizza. However, I do place a high priority on my health and constantly try to optimise my body's potential. My daily routine involves cycling to work, engaging in various HIIT or weight-based workouts, and utilizing tools like a Whoop to track my sleep patterns.
Additionally, I'm intrigued by different techniques such as a sauna and cold therapy, and I even utilise a spiked meditation mat! While longevity science is still in its early stages, I strongly advocate discovering achievable ways to maintain vitality as we age. It's a continuous journey, and I'm dedicated to exploring the possibilities.
Q: What problem does your products solve for your customers?
Our flagship product is an all-in-one solution designed to maximise daily mental and physical performance. It offers a multitude of benefits that surpass traditional options. Not only does it hydrate the body three times faster than water, but it also provides electrolytes that surpass a regular sports drink (without the high sugar hit).
Additionally, our product replenishes the body with 18 essential nutrients, delivering a comprehensive multivitamin. If you aspire to be at your best every day, reach for Phizz. And when life presents challenges such as intense exercise, travel, or hangovers, don't hesitate to have another.
Q: Would you ever pitch on Dragons Den?
Actually, Dragon's Den producers have called across 2 seasons requesting Phizz apply. At the time it wasn't the right time to raise funds, and it felt disingenuous to pitch without an intent to do a deal. It's definitely a missed marketing opportunity to tell our story.