Unlock the secret to radiant, healthy skin with the brand-new Vitl Skin and Beauty Supplement. Designed to nourish and pamper your skin from the inside, this supplement ensures you shine with confidence every day.
What Sets It Apart?
Infused with classic complexion-boosting ingredients like vitamin E, biotin, and zinc, this power-packed supplement doesn't stop there. Pioneering the blend of potent antioxidants, it promises an unparalleled skincare routine. With the wisdom of our expert nutritionists, we've curated a blend that not only supports collagen production but also regulates hormones and guards against harmful UV damage.
Are you vegan or simply conscious about what goes into your supplements? Vitl has you covered. Our vegan-friendly capsules pride themselves on purity. We believe in keeping it real and beneficial for our customers, which is why our capsules are absolutely devoid of fillers. You won't find any bulking agents, artificial colours, or preservatives. Just pure, skin-loving goodness.
Key Ingredients to Look Out For: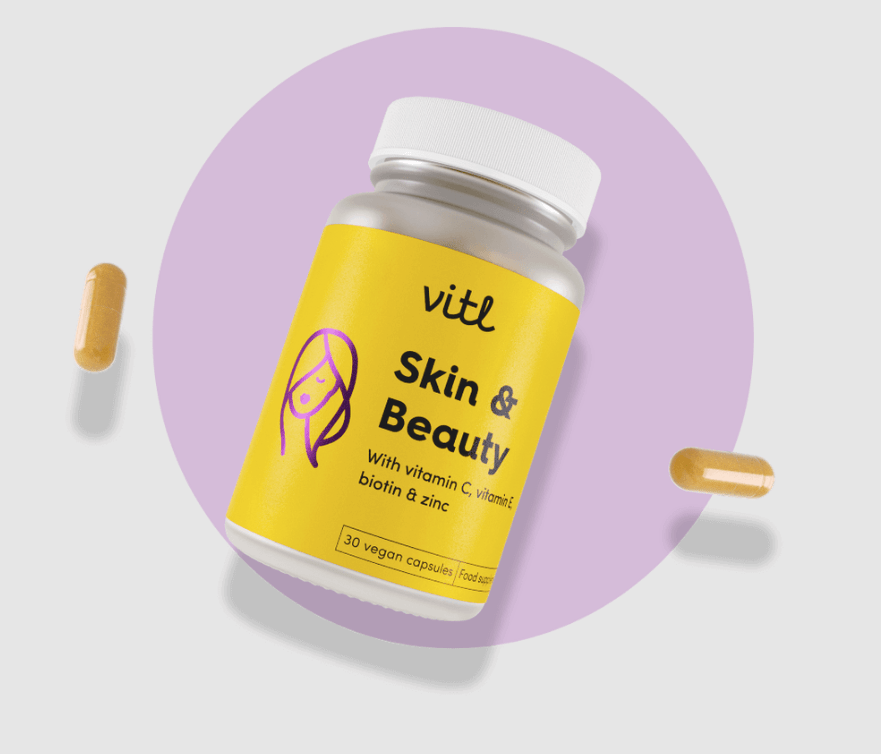 Essential Vitamins: C, D, E, and B that play a pivotal role in hormone regulation and collagen production.
Natural Extracts: A wholesome blend of plant extracts and amino acids to enhance skin texture and health.
Vital Minerals: Including zinc, selenium, iodine, iron, and copper which are essential in maintaining the integrity of connective tissues.
Special Offer Just for You
For those eager to transform their skincare regimen, we have a treat! Use our 20% off Vitl Skin and Beauty Discount Code GFVITL20 at checkout. Get your hands on this revolutionary supplement for a special pre-discount price of £9.99.
Dive into a world where beauty meets health. Embrace the Vitl way and let your skin do the talking. Order now and witness the magic unfold!
Visit the website here now to shop. Don't forget to use GFVITL20 for 20% off.