Wellness supplement brand Feel have just released a new product – Feel Hair Support – that is the stuff of dreams for anyone experiencing hair loss or thinning.
Feel Hair Support comes in the form of vegan capsules made with highly bioavailable nutrients in optimal doses for significantly reduced hair loss and stronger, healthier hair.
This is a truly innovative supplement that's been clinically proven to reduce hair loss, with visible results in just 90 days when you take it consistently. And it's also been shown to have an amazing effect on overall hair health, leaving you with hair that's brighter, shinier, with more density and volume.
One of the key ingredients in Feel Hair Support is Keranat, which has been scientifically proven to help with hair loss, restoring the natural growth cycle and strengthening the hair from root to tip.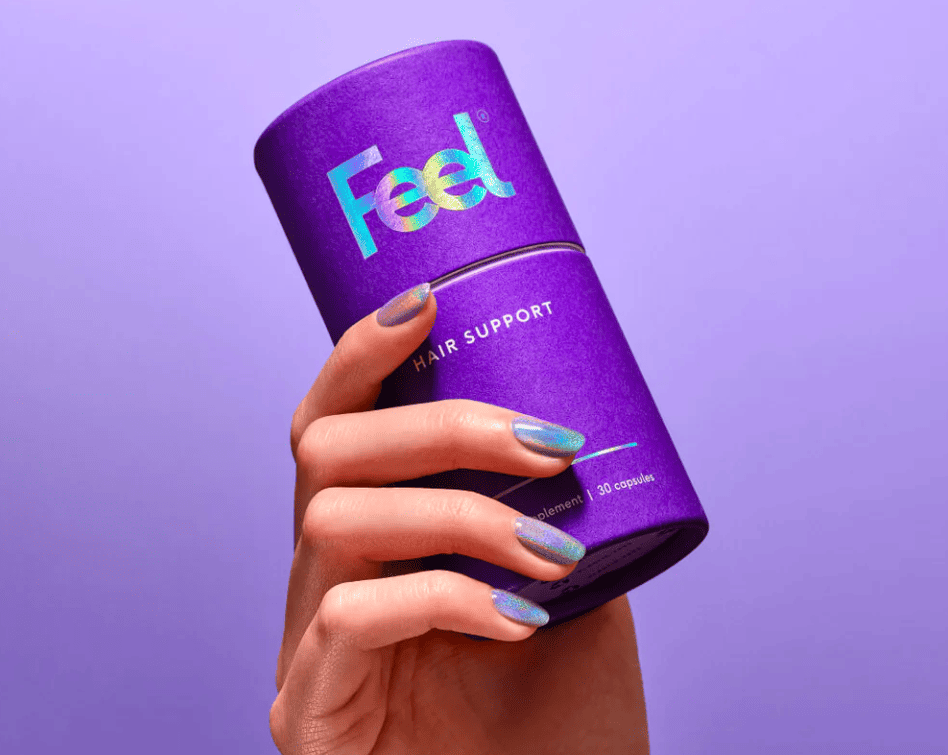 The supplement also contains powerful ingredients like Wheatgerm Oil which nourishes the scalp and strengthens hair follicles, and Biotin which is an essential B Vitamin that maintains hair health and reduces thinning.
Each tub contains 30 capsules, and you just need to take one a day either with or after food, ideally for at least 12 weeks to really start to see and feel the results.
Feel Hair Support costs £56.43, but with our discount code PARTNER20 you can save an incredible 20% off when you order. Visit the website here to shop now.