Say goodbye to lengthy contracts and say hello to boundless, flexible fitness at Durham's PureGym, a standout gem in the heart of the UK. Hailed as the UK's favourite gym, PureGym has carved out a distinctive niche in the fitness industry. Now, it has made its presence felt in Durham, boasting an affordable membership model that prioritises access over commitment.
Based at the bustling Arnison Centre, wedged comfortably between Asda Living and Pets at Home, PureGym offers free parking facilities for its members, making it all the more convenient to break a sweat. Offering a fitness journey that's as seamless as it is effective, PureGym is all set to take the local fitness community by storm.
Committed to maintaining a safe environment for its members, PureGym has implemented robust safety protocols. Especially for those preferring to train during the wee hours, PureGym has an unstaffed hours policy in place to ensure round-the-clock safety.
The Best Parts of PureGym Durham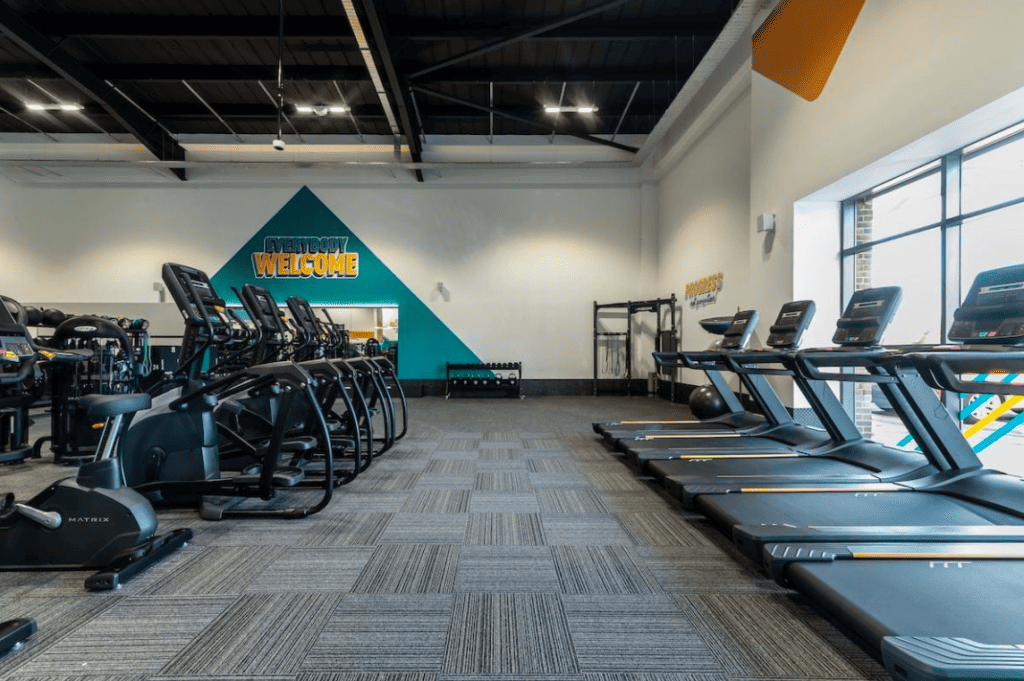 The gym's vast arsenal includes over 220 pieces of state-of-the-art equipment, setting the stage for a superior workout experience. With dumbbells up to 50kg, an Olympic weightlifting platform, and a functional rig, it presents an invigorating challenge for fitness enthusiasts of all stripes.
Ensuring comfort while fostering your fitness goals, the gym is fully air-conditioned, offers free Wi-Fi, and features an array of amenities such as changing rooms with showers. A free initial exercise induction kickstarts your fitness journey on the right note.

To amp up your fitness game, personal trainers are available on demand, and members can enjoy the privilege of inviting a friend four times a month. From booking classes 14 days in advance to accessing multiple gyms, PureGym adds the much-needed zing to your fitness routine.
At PureGym, we believe in a fitness journey free from restrictive contracts. That's why our membership model is as flexible as it gets – accommodating month-long holidays or an unexpected injury.
Featuring a wide range of cardio, functional, and resistance equipment, alongside a well-appointed free weights section, PureGym Durham Arnison shatters the tedious queues.
Wrapping Up
Are you ready to be part of the UK's favourite gym? Embrace the best fitness equipment and classes at PureGym Durham Arnison. Enroll today to receive your entry PIN and embark on your fitness journey.
Located at the Arnison Centre, PureGym is easily reachable from the North and South via the A167, with the Centre clearly signposted. For members travelling by bus, routes 62, 64, 552, 553, and 555 drop at the Arnison Centre. Durham train station, connected to major cities like Newcastle, Sunderland, York, and Leeds, is the closest train station, with multiple buses available from there to the Centre.
Next, check out our collection of gym passes here, or explore our review of Top 6 Best Gyms In England.