As people increasingly value fitness and wellness, gyms have become integral parts of our lives. The United Kingdom, in particular, boasts a diverse range of fitness facilities catering to various training needs. Whether you're seeking state-of-the-art equipment, expert-led classes, or health-oriented programs, the UK offers some of the best options. Here, we've narrowed down the top five gyms in the UK, each providing an exceptional fitness experience.
1. Third Space, London
First on our list is the high-end Third Space in London. With multiple locations across the city, including Canary Wharf, Tower Bridge, and Soho, Third Space caters to the elite fitness community. Each gym spans multiple levels, presenting a diverse array of high-quality fitness equipment and facilities.
One of the standout features of Third Space is its wide variety of classes. From Pilates and yoga to spinning and boxing, there's something for everyone, regardless of fitness level or preference. The class instructors are certified professionals, ensuring you're in safe hands as you push your boundaries.
Moreover, Third Space offers other premium facilities such as climbing walls, a 25m adults-only swimming pool, natural therapy suites, and even a hypoxic chamber for altitude training – a unique feature not commonly found in regular gyms.
Third Space is perfect for fitness enthusiasts who prefer a luxurious and comprehensive approach to health and wellness. However, as expected, this level of luxury comes with a higher membership fee compared to average gyms.
2. PureGym, Nationwide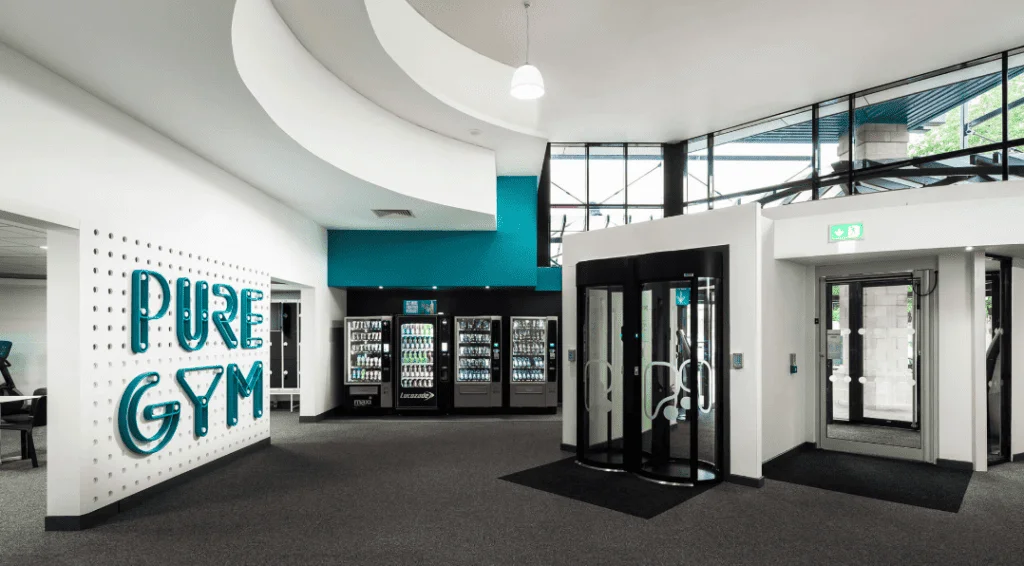 Next is PureGym, a chain of no-frills fitness centres with over 200 locations across the UK. PureGym's philosophy revolves around accessibility and affordability. They're open 24/7, making them a perfect choice for people with erratic work schedules or those who prefer late-night or early morning workouts.
PureGym locations boast a wide range of modern, high-quality fitness equipment, including cardio machines, free weights, and functional training areas. They also offer a diverse selection of group exercise classes, from circuits and cycling to Zumba and Pilates, all of which are included in the membership.

While PureGym may not offer the luxury of Third Space, their competitive pricing and vast network make it an excellent option for people looking for basic, accessible, and affordable fitness facilities.
3. Fitness4Less, Various Locations
Fitness4Less is another great gym chain, renowned for its affordable memberships and top-notch facilities. The gym chain operates on a business model that provides high-quality amenities at competitive prices, making fitness accessible to everyone.
Fitness4Less gyms are well-equipped with a range of cardio and strength equipment, and they also feature dedicated zones for freestyle, functional, and group fitness workouts. They offer a variety of classes, led by expert trainers that cater to all fitness levels.
In addition, Fitness4Less offers unique features such as a sprint track, ladies only gym area, and a healthy eating café. Their personal training service is also highly praised, providing customized workout plans to help members reach their fitness goals.
4. Bannatyne Health Club, Various Locations
Founded by the well-known entrepreneur Duncan Bannatyne, Bannatyne Health Clubs offer more than just a gym. With locations all over the UK, these clubs are health and wellness havens, providing a holistic approach to fitness.
Bannatyne Health Clubs boast state-of-the-art gym equipment and facilities, including swimming pools, spas, saunas, and steam rooms. The clubs offer a range of classes led by professional instructors, with everything from yoga and Pilates to high-intensity interval training (HIIT) and aqua classes.
In addition, Bannatyne Health Clubs provide a range of health and wellness services, including physiotherapy and beauty treatments, making them a one-stop-shop for all your health and wellness needs.
5. Equinox, London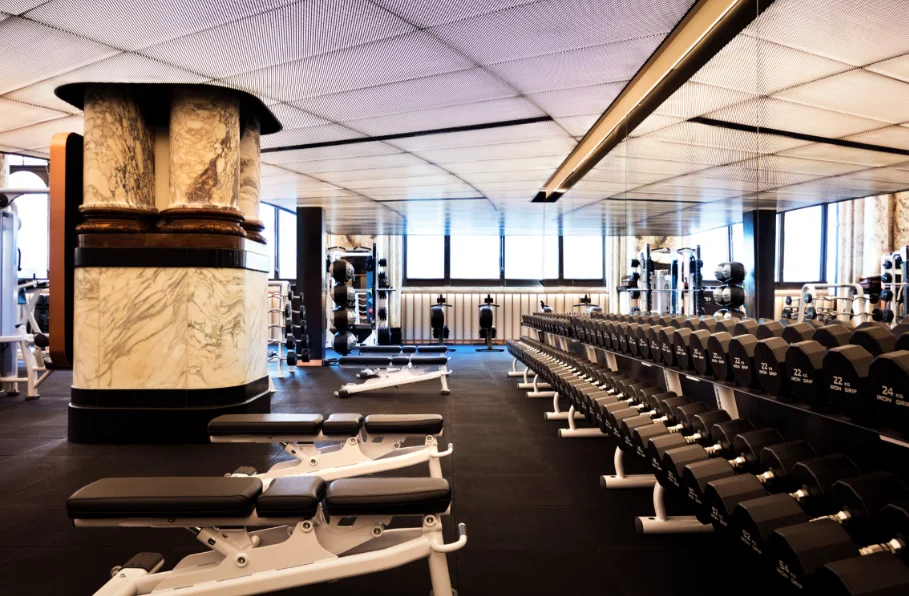 Equinox is a high-end American gym chain that has made a name for itself in London. Known for its luxury, exclusivity, and impeccable design, Equinox offers an exceptional fitness experience.
The gym boasts cutting-edge equipment, a broad array of group fitness classes, and world-class personal trainers. Their unique class offerings, such as 'The Pursuit', a competitive spin class, and 'Firestarter', a high-intensity cardio class, sets Equinox apart from other gyms.
The luxury doesn't stop at the gym floor. Equinox also offers lavish locker rooms equipped with Kiehl's beauty products, a juice bar, a spa, and a clothing shop. This makes Equinox more than just a gym – it's a lifestyle.
In conclusion, the UK offers a wide range of gym options to cater to different fitness needs, preferences, and budgets. Whether you're seeking the opulence of Third Space or Equinox, the accessibility of PureGym, the affordability of Fitness4Less, or the holistic approach of Bannatyne Health Clubs, the UK has you covered. Fitness is a journey, and choosing the right gym is the first step in this journey. Make sure to visit and try out these gyms before deciding on the one that best fits your fitness goals and lifestyle.