The top 5 protein powders to build muscle in 2021 was a tough job but we have tried, tested and came back with the results below. With so many supplement companies and brands, it often comes down to buying the flavour you find the most appealing or who has the best marketing or discount codes available.
The definition of protein is quite simply a dietary component. You should have fats, carbs, proteins and all other sorts of components in your daily diet. Protein shakes and protein powders should be used in addition to a balanced diet and not to be used as 100% of your protein consumption.
Protein powder benefits include it being easy to consume, fast, often affordable, protein dense and it also can contain other beneficial dietary needs such as fibre and carbs.
Our top 5 protein powers top tip is to find a protein powder or shake that you enjoy. A vast arrange of flavours are available including collaborations with some of the biggest sweets and chocolate companies in the world. If you don't like Athlean-X dark chocolate then don't buy a dark chocolate flavoured protein mix. If you love mint choc chip ice cream then you should probably find a supplement brand that supplies a version of that.

Top 5 Protein Powders
Bulk offers its users affordable protein powders with super fast delivery. Their simple protein flavours are the best which include Vanilla, chocolate and Cherry Bakewell. With 22g of protein per scoop, you can hit your daily goals easily and at a price point of just £0.73 per serving it's one of the best-priced scoops on the market.
MyProtein is the name you will most likely know due to its presence in the protein supplement world and across social media. Using discount codes you will often be able to save 35%-65% on every order which means this protein powder is the best value on the market. We recommend trying their Impact Whey Protein products and the flavours Strawberry Cream and Chocolate Brownie which are both easy to drink, digest well and taste delicious.
TheProteinWorks cater for the masses with their Whey Protein 360 which packs a punch of 23g of protein per serving and is best enjoyed in the banana milkshake or cookies 'n' cream flavours.
ProteinWorld are the new kids on the block who are standing behind their protein powders being the best tasting in the market by introducing flavours such as banoffee pie, tutti fruit and speculoos. Each scoop contains 21G of protein, 201 calories plus added vitamins you can even use this as a meal replacement when needed.
Ghost Lifestyle is the fastest growing supplement company in the industry thanks to its social media marketing, branding and YouTube channel. Their flavour comes first with cereal milk, coffee ice cream and chocolate chip cookie being the primary offerings you will never find a protein shake that is as delicious as these. The 100% whey protein contacts 25G of protein per service, is Soy-free and gluten-free.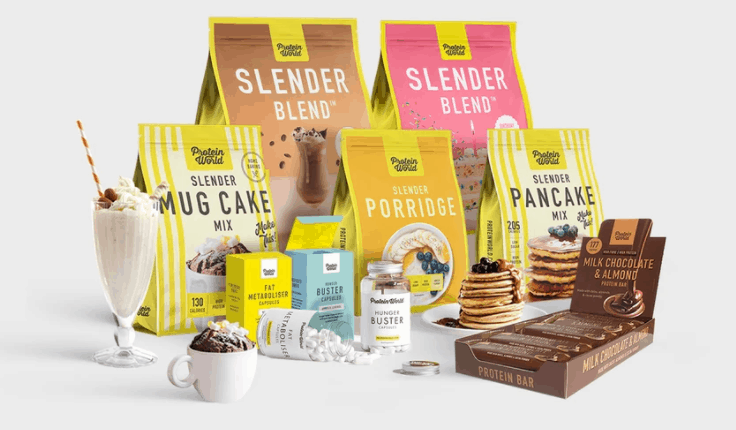 Top Vegan Protein Powders
Ghost Vegan banana pancake batter is the industry leader which is Vegan-friendly, Soy-free and gluten-free but still tastes better than most traditional protein powders, delivers 20G of plant protein per service and has full disclosure of ingredients on every label. Try using discount code 'MAXX' at checkout for 20% off your Ghost Lifestyle purchase.
2. Ambrosia collective was created by Mike Rashid and CT Fletcher and is known to be the best tasting Vegan Protein on the market. Their leading flavour is Banana Maple French Toast. Use our Discount Code to receive 5% off at checkout.
Top Pre-Mixed Protein Drinks
No mixing required with the handy Grenade Carb Killa high protein and low sugar shakes which contain 25g of protein per service and costs £2.49 per bottle. You can find 20% off discount codes online to be used at checkout.
UFIT shakes can be found online and in most major supermarkets. You can find 8 packs for just £10 on Ufitdrinks.Com with flavours strawberry, chocolate, vanilla, iced latte and banana on offer. Each bottle contains 22g of protein.
While you're here, check out our posts on MyProtein Protein Gummies Deliver 10g Per Serving and Protein Works Vegan Wondershake Is The Best In The Business.