In the realm of fitness coaching, identifying a platform that not only meets your business requirements but also elevates your client experience can be overwhelming, given the myriad of choices out there. Well, those tiresome days are over. Enter NeoFitHub, the comprehensive coaching platform designed to turn your fitness business operations into a smooth and efficient process.
The dynamic platform NeoFitHub extends a range of features and tools, specifically aimed to allow you to operate your business more intelligently, increase your client's satisfaction, and expand your venture. Managing your personal training clientele is no longer a task with NeoFitHub. The platform enables you to construct individualized billing plans catering to your client's financial requisites.
Payment transactions are a breeze with NeoFitHub's integrated, flawless payment gateway. It allows your clients to execute payments effortlessly, eliminating unnecessary complications, and significantly reducing administrative work on your end.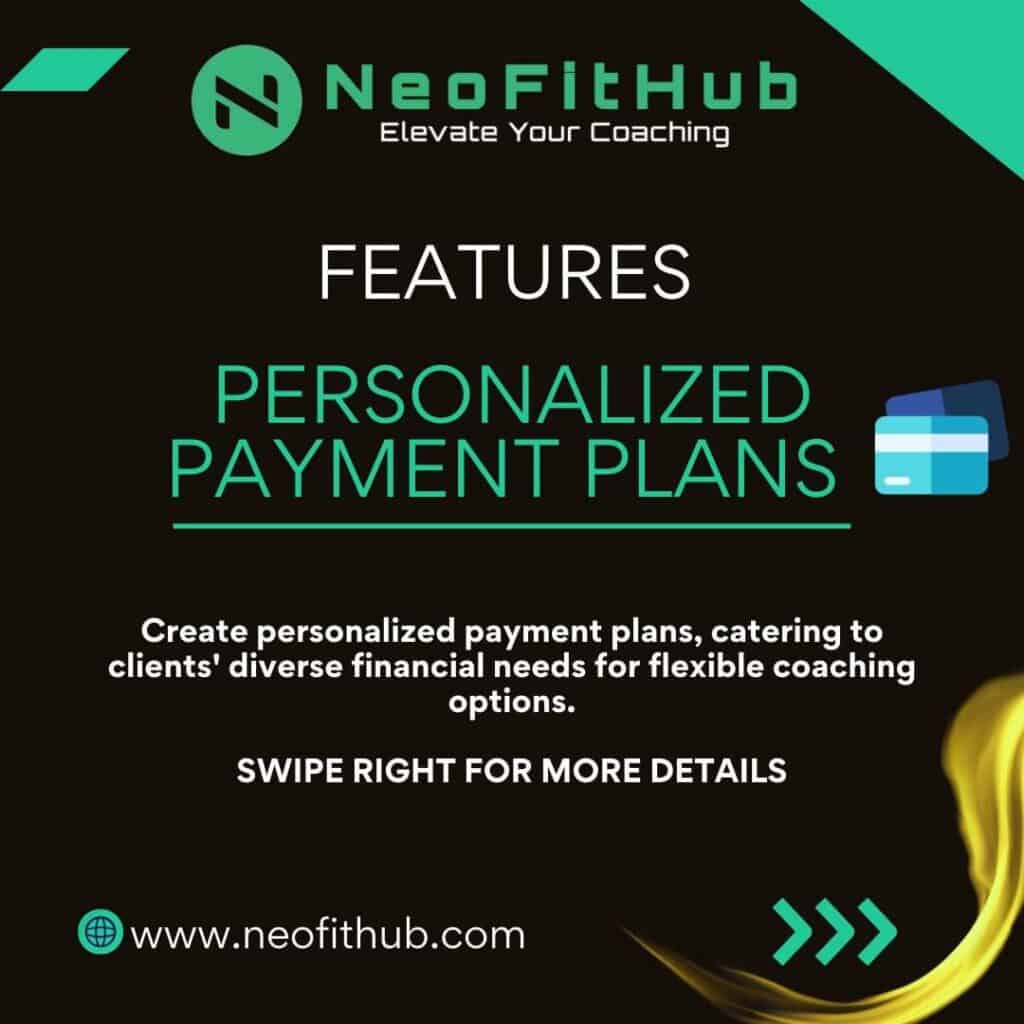 However, NeoFitHub's prowess does not end with billing and client management. The platform doubles as your partner in guiding your clients towards their fitness goals by allowing you to build personalized nutrition and diet plans. These consider each client's unique dietary specifications and fitness ambitions. With NeoFitHub, you're offering a well-rounded coaching service that combines exercise and nutrition.
Creating custom workout plans is an enjoyable task with NeoFitHub's comprehensive exercise repository. It boasts an array of exercises and workout routines tailored to cater to diverse fitness levels and objectives.
One significant aspect of running a successful fitness coaching business is efficient time management, and NeoFitHub has got you covered. It comes with tools to refine your schedule and streamline communication with your clients, and it's never been easier for clients to book sessions with you.
NeoFitHub is your key to work intelligently, boost client satisfaction, and reach the pinnacle of your business goals. Why wait? Begin your journey today with a 21-day free trial. Explore more on the NeoFitHub website Here.