With all that 2020 brought the population are more, now than ever, concerned about their bodies immunity. Our immune system is the first defence mechanism to fight against germs and bacteria. A healthy immune system is the best way to stay well, stay fit and allow day to day life to continue.
Ensuring you have a healthy immune system starts with the foods you consume. But with busy day to day lives ensuring we have all the vitamins and minerals in our diets can be a struggle. Having searched the internet high and low it is so confusing to know what to take. Which products? What dosage? When do I take them? But Ultimate Blends have provided the perfect Immunity Bundle to give you everything you need!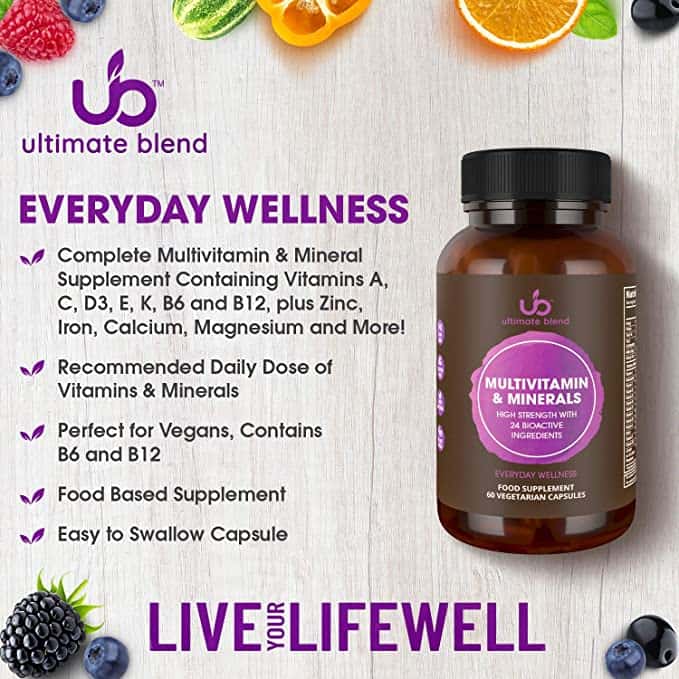 The Immunity Bundles includes:
Vitamin C 1000mg with Citrus Bioflavonoids 100mg and Rosehips 50mg
Multivitamin & Minerals High Strength with 24 Bioactive Ingredients
Super Greens with Matcha Green Tea and Superfoods
Why Ultimate Blend Is The Healthy Vitamin Choice For You
Okay, great! But what does all of this do?
For everyday wellness, the Ultimate Blends Multivitamin provided 24 bioactive Vitamins & Minerals, claiming to reduce tiredness and fatigue. Ultimate blends Vitamin C with Bioflavonoids and Rosehips helps support the immune system. In addition, it contributes to the normal function of bones, skin, teeth and gums. Finally, the Super Greens is one capsule containing all of the essential vitamins, minerals, digestive enzymes and antioxidants your body required. Oh and without the horrific taste! Based on this bundle this will supply my body with the necessary vitamins and mineral in one go.

It is priced at £43.08 in the sale from £53.85, so for three product and everything I need this is a very good offering. There is the option to get the bundle on Subscribe & Save giving 10% off and this stops you from forgetting to order it when it is running low. For now, I have done a one-off purchase just to try it before I commit. 
The product arrived quickly and well packaged. The bottles are of good quality a more premium feel than what you can pick up from the supermarket. Initial thoughts are positive.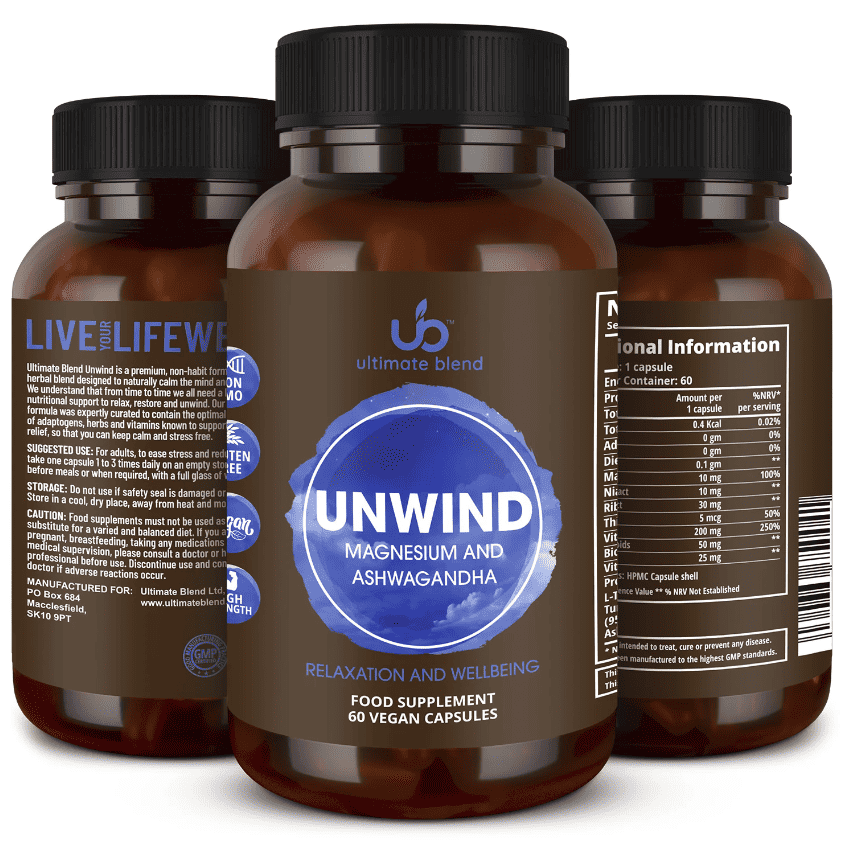 Based on the three products it is a maximum of six capsules a day. Super Greens with Matcha Green Tea and Superfoods 1-3 times a day. Vitamin C 1000mg with Citrus Bioflavonoids 100mg and Rosehips 50mg 2 capsules a day. Multivitamin & Minerals High Strength with 24 Bioactive Ingredients 1 capsule a day. My first thoughts are how will I remember to take all of these!
One month into taking the capsules it has become part of everyday life. It is a convenient way of getting my nutritional requirements. I feel full of energy, my skin has improved and my overall wellbeing has approved. I think the Immune Bundle is a great offering as it ensures I am protecting myself from sickness as much as possible. The results so far speak for themselves, and I am looking forward to seeing if I notice any longer terms benefits. I have now signed up for a subscription which is perfect as I don't have to think about ordering them. The price reduction is great and I would struggle to get the same offering elsewhere for this price.
Ultimate Blend offers one additional product outside of the Immunity Bundle such as Calms Sleep Aid with Magnesium and Ashwagandha. I am yet to try this product but the reviews seem positive. It would be the perfect addition to the Immunity Bundle as with a great night sleep my energy levels will further increase. The products Ultimate Blend offer are premium quality, reasonably priced and do what they claim to do. A new addition to my everyday routine!
Use code GYMUB21 to get 10% off the Entire Collection.
Check out other amazing vitamin supplements, like Gut Health Made Easy Thanks To The Vitl Daily Biotic and Vitl Vitamins Is Your Personal Daily Reminder To Be Healthy.