As a 24-year-old with a buzzing work schedule and a die-hard commitment to fitness, finding the perfect balance between health and convenience can be quite a challenge. Between my frequent gym sessions and high-pressure job, I have little time for crafting a well-balanced diet. This is why when I came across Vitl's Vitamin & Protein Bars, it was like finding a golden ticket to health heaven.
Sporting a whopping 14g of protein and 143 Kcal per bar, these gems hit the sweet spot between a fulfilling snack and an energy booster. I've always struggled with finding something to kill those post-workout hunger pangs while I rush to my next meeting – Vitl's bars are my newfound solution.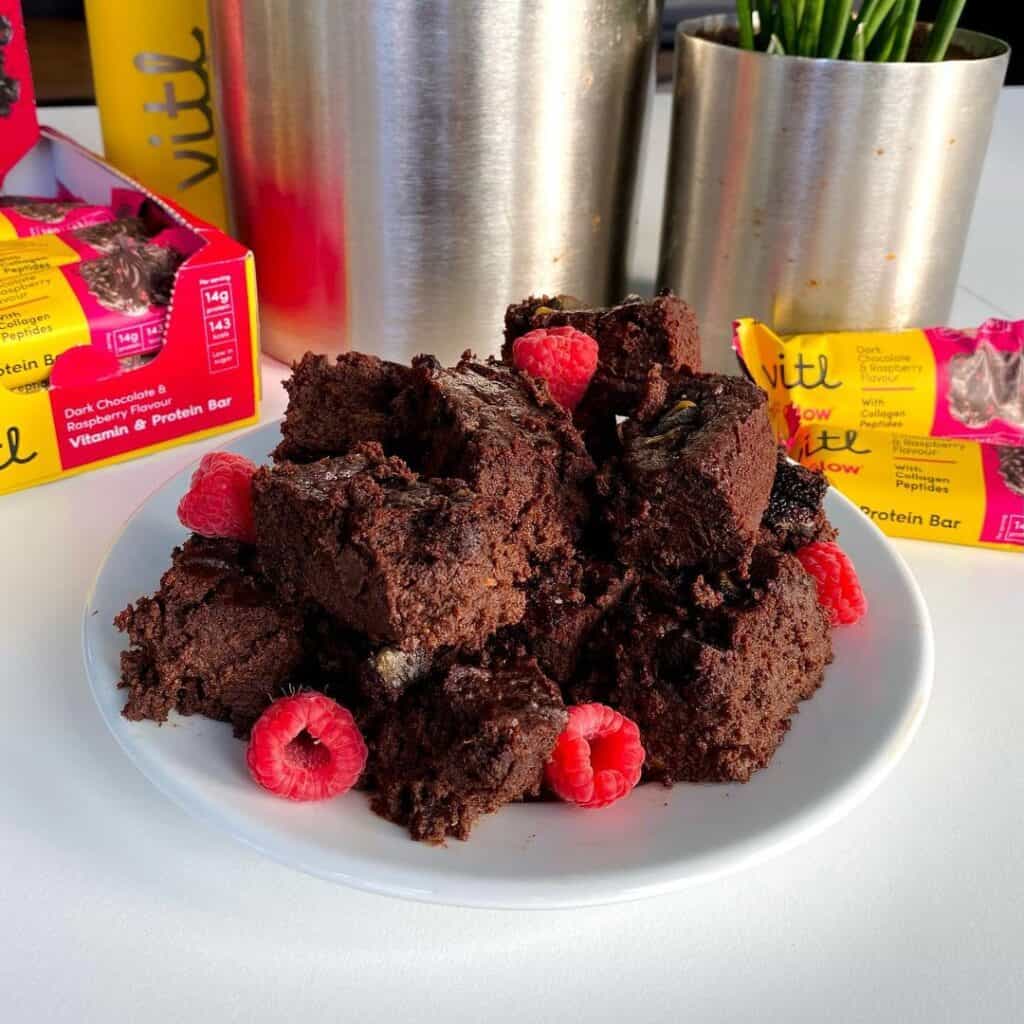 The first bite itself was a revelation. The chocolate-caramel duo is a flavor marriage made in snack heaven, indulgent yet guilt-free. The cocoa crispy topping has an addictive crunch and it perfectly complements the creamy and gooey salted caramel filling. All of these sit on a base of rich caramel dough that just melts in your mouth. It's like biting into a gourmet dessert, only this one doesn't leave you with a guilt hangover.
But the real magic lies in what's inside. These bars are much more than a delectable treat – they are essentially a powerhouse of 11 different nutrients. Magnesium, iron, folic acid – you name it and it's there. They have significantly reduced my fatigue and I've noticed an improvement in my mental performance at work, thanks to the vitamin B5. These are not just protein bars, they are my pocket-sized nutrition superheroes.
I have to mention though, if you are vegetarian or lactose intolerant, these bars might not be your best bet since they contain bovine-sourced collagen peptides and milk. Also, while they don't have any gluten or nut-containing ingredients, they are manufactured in a facility that handles gluten, nuts, and peanuts.
All in all, the Vitl Vitamin & Protein Bar is an absolute winner in my book. It's not just a snack, it's a lifestyle upgrade. And as someone who relentlessly juggles between work, fitness, and health, I can say, this bar has put a noticeable spring in my step. If you're trying to find a delicious, healthy, and convenient way to supplement your diet, you can't go wrong with Vitl.
Visit the website here to start now. Don't forget to use discount code GFBARS30 for a 30% discount.