Hey everyone! I'm here to share some insider info on a game-changer in the world of health and beauty: the JSHealth Hair + Energy formula. You've probably seen it buzzing on social media, and I've got the lowdown on why it's a must-try.
The Basics:
This best-selling formula is a powerhouse for boosting hair health and keeping your energy levels up. For just £34.99, you get a 2-month supply, which is a pretty sweet deal. But guess what? With the discount code 'UKGF20', you can snag it at 20% off! Now, let's dive into what makes this product tick.
What's Inside?
The magic of the Hair + Energy formula lies in its unique blend of ingredients. It's packed with Iodine from exclusive JSHealth Kelp™ and Zinc. These two are like the dynamic duo for your hair, skin, and nails.
Hair: The Iodine and Zinc work together to maintain normal, healthy hair. Say goodbye to bad hair days!
Energy:Ever feel like you're running on empty? The Iodine in this formula is essential for producing thyroid hormones, which are the key players in your metabolism and energy production.
And the best part? You only need to take one capsule a day with your breakfast. Easy-peasy!

What Sets It Apart?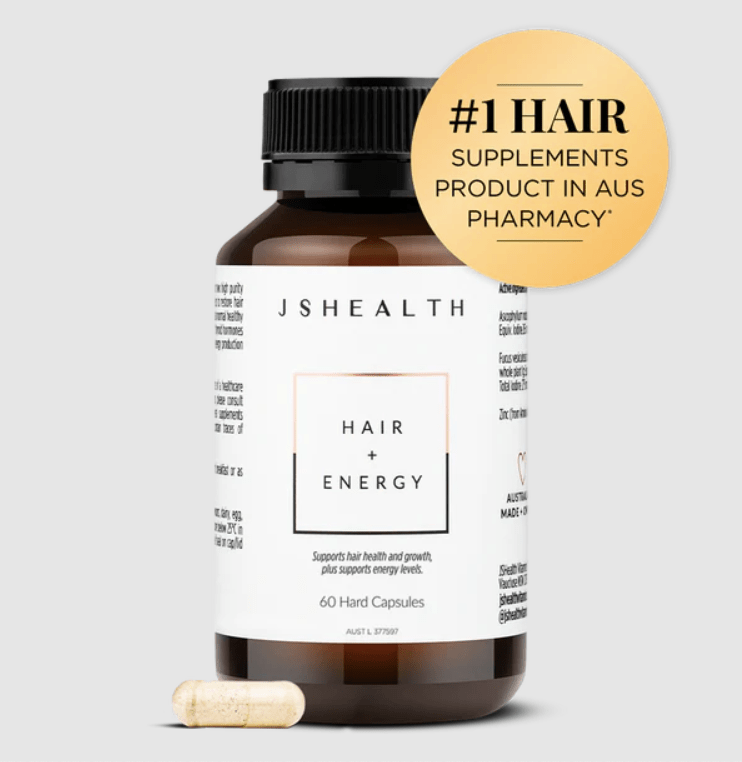 JSHealth doesn't just use any kelp; they use their own trademarked JSHealth Kelp™, sourced from the pristine waters of Nova Scotia and Brittany. It's harvested sustainably, so you're doing good for the planet while doing good for your body.
Why I Love It:
As a personal trainer, I'm always on the lookout for products that deliver real results. This formula is not just about looking great, but feeling great too. It's convenient, formulated by nutritionists in Australia, and focuses on both hair health and energy – a double win!
The Science Behind It:
The formula isn't just a blend of random ingredients. There's solid research backing the benefits of Zinc and Iodine:
Zinc: Supports hair, skin, nail health, cognitive function, and even your immune system.
Iodine: Keeps those energy levels steady and supports healthy thyroid function, which is crucial for overall wellbeing.
My Verdict:
I'm all about holistic health, and the JSHealth Hair + Energy formula fits right into that philosophy. It's not just about the outward appearance but also nurturing your body from within. And with our special discount code 'UKGF20', there's never been a better time to try it out.
So, why not give your hair and energy levels the boost they deserve? Trust me, your body will thank you for it! Visit the JSHealth website here now to shop.