For many men, including myself, working out is not just a fair-weather pastime, it's a complete lifestyle. To be on top of my game, it's crucial to have the best fitness accessories that not only ensure I'm reaching my goals but ignite inspiration and fuel my motivation.
That's why I'm excited to share with you my top 5 gym accessories that will revolutionise your fitness journey, unleash your inner athlete and take your workouts to new heights. These essentials really are the missing pieces to unlocking peak performance.
Let's dive straight in, shall we?
Forme Shaker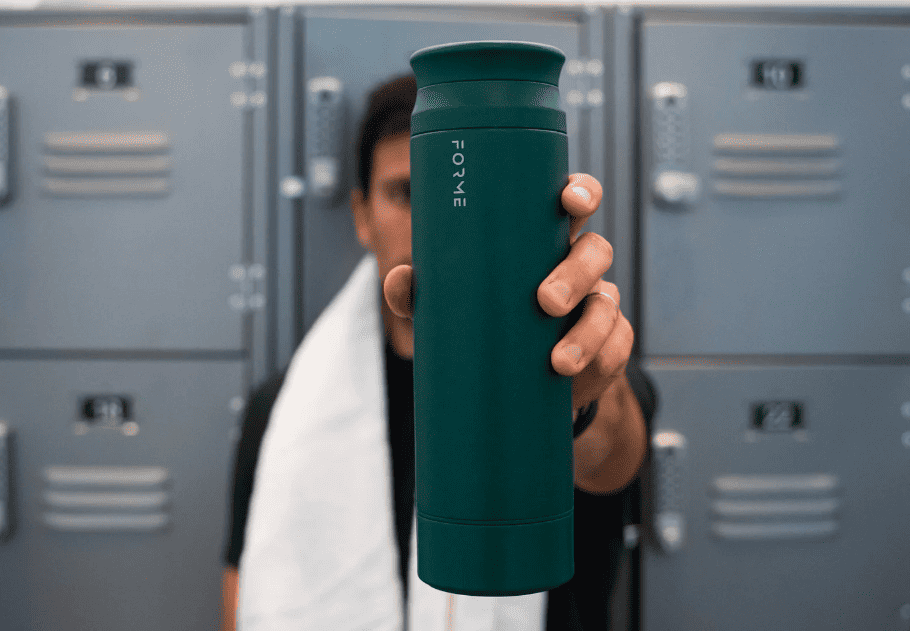 For me, I have a love-hate relationship with protein shakers, they are a necessary evil in many ways. If I had to put my relationship with protein shakers on Facebook it would fall under "it's complicated". You're probably thinking, they're simple enough, just a container with a lid, but my reality was far from ideal. That was until I came across the Forme Shaker.
I have tried so many protein shakers that I even have a 'shaker graveyard' at the back of my cupboard, some with inefficient shaker mechanisms that left me with powdery shakes, some with broken lids or caps, and all of them just bulky and unstylish.
Perhaps the most major frustration point is that I would often find myself with a leaky mess in my gym bag, it was hugely inconvenient, especially when I needed my protein shake on the go. Cleaning up the spills became a regular part of my routine, and it took away from the enjoyment of my post and pre-workout nutrition.
The Forme Shaker is great as it blends perfectly functionality and style, and in my opinion, is one of the most innovative shakers on the market at the moment. 
For one, it's a shaker you can trust to keep your gym bag dry with durable built-in seals, which tackles a huge pain point for me. Perhaps one of the coolest elements of the Forme Shaker is the built-in storage compartment.
Subtly store your gym supplements or snacks in a container that locks securely into the base of your shaker, I alternate between gym snacks and protein powder depending on my day.
The Forme Shaker also doubles as an insulated bottle so you can have warm or cool beverages depending on your persuasion. It really is a fantastic all-rounder. The great news is with our Forme shaker code 'GF20' you can enjoy a tasty 20% off your order. Head to the Forme Shaker website to grab yours.
MYPRO Figure of 8 Lifting Straps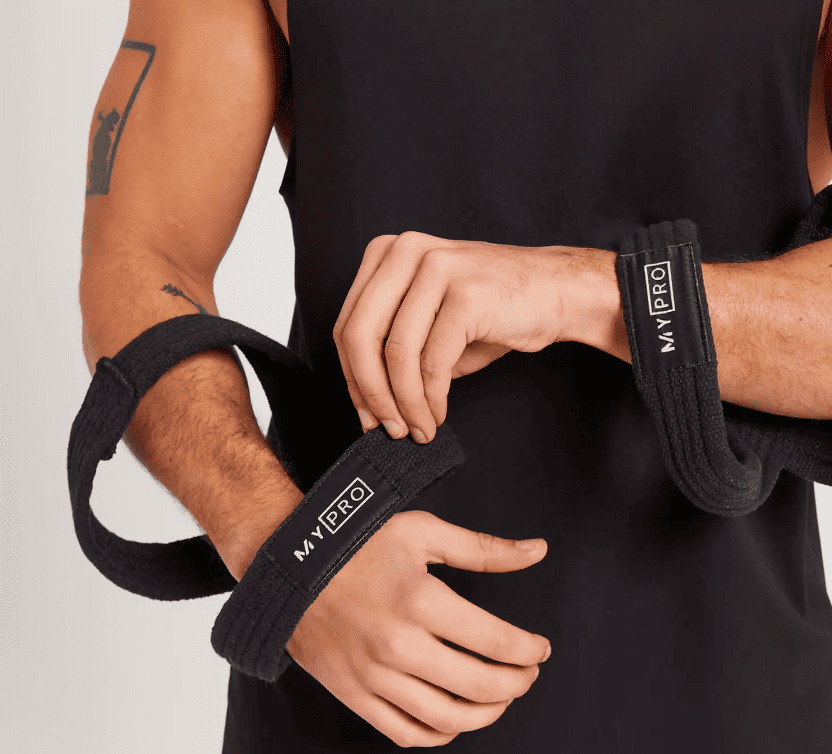 I'll be honest, I was dubious about the idea of lifting straps. For one I didn't think they were necessary and two I didn't want to dent my ego by thinking I needed a strap to help with lifting. But when I came across the MYPRO lifting straps, I took a leap of faith and tried it while deadlifting and I can safely say I will never go back.
There is one thing you do not want to do with deadlifts and that is compromising your form. Maintaining a firm grip can be challenging when lifting especially heavy, leading to fatigue and a sub-par deadlift. 

That's why the MYPRO lifting straps are perfect, they are made from 100% heavy-duty cotton to support your grip and are sized perfectly for a deadlift bar.
They've allowed me to push past the limitations of my grip strength and continue training my target muscles effectively. Use code 'MYPGYM' for 38% off today and you could overcome the most demanding lifts with confidence and precision. 
Trust me when I say these straps are the game-changing accessories for the missing link in your strength training arsenal.
Built for Athletes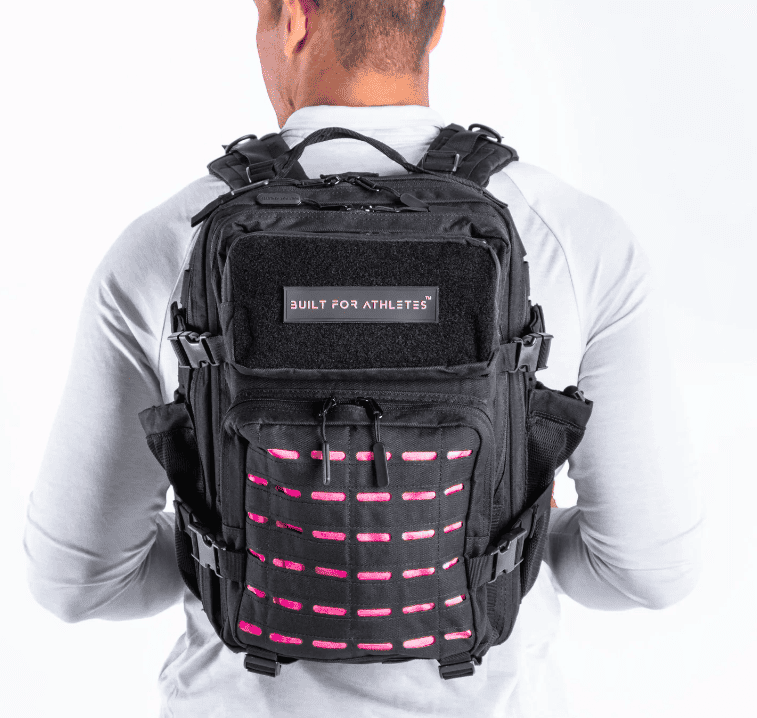 A great gym bag is a lot like a great gym partner, it's crucial. They are reliable, strong, and supportive of your journey and never hold you back. Although a bag can't be substituted for a real-life gym buddy, Built for Athletes' bags come pretty close as the ultimate companion.
Like many of us, my daily commute involves my morning workout at the gym and there is nothing more demotivating than having to trudge three different bags on busy public transport and then having to squeeze them into tiny lockers.
I bought the Built for Athletes 25L backpack which is part of their small bag range but nonetheless, it really packs a punch. 
The best part for me is having a safe and secure way to store my work laptop without it taking up most of the bag. Plus, I still manage to fit a pair of trainers, a gym towel, clothes and training tools like my straps and resistance bands.
In short, Built for Athletes' bags soothe your morning logistical headache and let you focus on the important stuff.
While I went for the plain black bag, there is a great range of sizes, colours and personalised patches to really make it your own. Don't take my word for it, go and have a look for yourself, and while you're there use GYMFLUENCE15 for 15% off on your purchase
Trainin Day – Cup
In the fitness world, there are a ton of fads and trends, and it's sometimes hard to decipher what's worth listening to amongst all the noise. One thing that helps me, is to ask, are there top athletes doing this and seeing results?
Even though most of us are not professionals and just share a passion for fitness, it can be beneficial to think like professionals in order to succeed in our fitness journey.
You may have heard of 'cupping' and to be honest it was new for me until a few months ago. It's the process of placing cups on the skin to create suction, increasing blood flow to a target area to increase blood circulation, relieve muscle tension, improve overall blood flow and promote cell repair.
While doing some online research I found out it's not just a new-fangled trend but a centuries-old technique with solid results. Also, I saw that many professionals and gym influencers alike were shouting about the success of cupping for recovery, so it inspired me to try.
Trainin Day, however, has modernised the process with its new easy-to-use device. Compact and portable, The Cup™ has two different cup sizes, a rechargeable battery, built-in heat therapy and three vibration settings, allowing you to accelerate your body's natural healing process.
If you're looking to slash your recovery time then check out Trainin Day's website and use code 'GYM20' for 20% off.
AJ Ignite Mini Gun
Let's face it, if heavyweight champion boxer Anthony Joshua puts his name to something, then that's the only endorsement you need. After all, who are we to question a man that looks like he was sculpted by the Greek gods themselves?
The AJ Ignite Mini by Pulse Roll delivers four powerful percussion speeds and was designed and developed by the big man himself to promote active blood flow to the desired muscles and ignite your recovery. 
Its active touch control screen gives you full autonomy, so you can act as your own personal massage therapist, while the four different head attachments make it easy to get stuck into every last tissue.
Plus, the AJ Ignite Mini Gun's sleek camouflage design makes it a must-have addition to your gym bag.
If you want to recover like one of boxing's very best competitors, then head over to Pulse Roll's website today. Be sure to use code 'GYM10' at the checkout for 10% off.