The team at Vitl, globally recognised for their expertise in nutrition, proudly announces the release of their latest innovation – the Vitl Female Multivitamin. This meticulously formulated multivitamin is poised to revolutionise the supplement industry, designed with the modern woman in mind.
Hailing the product as a game-changer, Vitl's multivitamin promises to support energy levels, ensure the radiant health of skin, hair, and nails, and maintain hormonal balance. Its role in fostering general wellbeing is an added cherry on top.
Every capsule is enriched with a plethora of vital nutrients, making it a comprehensive health package. The list of ingredients is exhaustive and impressive:

Beta-carotene
Biotin
Chromium
Copper
Folate
Iodine
Iron
Manganese
Selenium
Vitamins B1, B12, B2, B3, B5, B6, C, D3, E, and K2
Zinc
For those wary of the fine print on product labels, the Vitl Female Multivitamin offers complete peace of mind. These daily capsules are 100% vegan-friendly, ensuring they align with ethical choices. And if you're tired of the unnecessary and often unhealthy additives in many supplements, you'll be delighted to know that these capsules have "no room for anything but goodness." They are entirely devoid of bulking agents, artificial colours, and preservatives, living up to the brand's commitment to purity.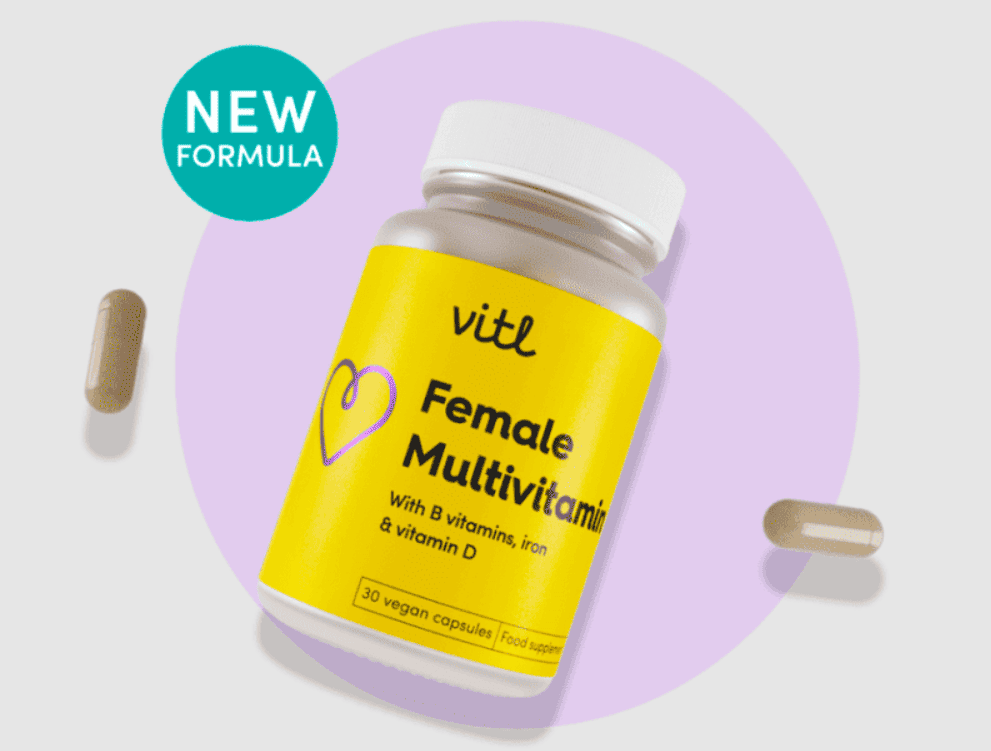 Other key attributes include:
Highly absorbable formulation
Non-GMO
As an introductory offer, Vitl is rolling out a special 20% discount. For those keen on embracing this health marvel, use our discount code 'GFVITL20' at checkout to avail this offer. The Vitl Female Multivitamin is priced at £9.99 for a one-off purchase.
In a market brimming with supplements that often don't deliver on their promises, Vitl's Female Multivitamin stands out as a beacon of quality, efficacy, and transparency. Women across the globe now have a trusted partner in their journey towards optimal health and wellness.
Visit the Vitl website here now to shop. Don't forget to use discount code GFVITL20 on checkout.