Looking for some new activewear to help you crush your fitness goals? Alphalete Clothing may be just what you're looking for! This company was founded by Christian Guzman, an entrepreneur and fitness enthusiast. They offer a wide range of clothing items for both men and women, including leggings, hoodies, t-shirts, and more. So whether you're heading to the gym or just running errands around town, Alphalete has you covered! There are so many reasons why you will LOVE this brand and this first video might even sell it to you without us writing anymore words at all!
Alphalete Clothing Review: So Many Reasons Why You Will LOVE This Brand.
One of the great things about Alphalete is their wide range of sizes. They offer everything from XS to XXXL, so you're sure to find something that fits you perfectly. And with such a wide variety of colours and styles available, you can mix and match until you find your perfect look. Alphalete embrace both dark colours and super vibrant but are most known for their more subtle dull tones which means you can wear these items to the gym for workouts but also even style a fit for going out casually or even to smarter occasions.
Plus, Alphalete Clothing is made of high-quality materials that are designed to last. So you can feel confident knowing that your clothes will stand up to even the most strenuous workouts.
Alphalete Women's Best Sellers:
The Alphalete Amplify short does exactly that. Show off you glutes and legs whilst also being assure they are 100% squat proof. With a seamless scrunch and tight fitting waist they look incredible on and will hold up even during the hardest workouts. Available in XXS-XXL and in 26 colours that include charcoal, copper and pink there is something for everyone.
The Alphalete Vault Bra is the high-impact sports bra that every gym girl needs in their collection. Available in 11 colours from black to bright pink and in sizes XXS to XXL there is something for everyone's taste.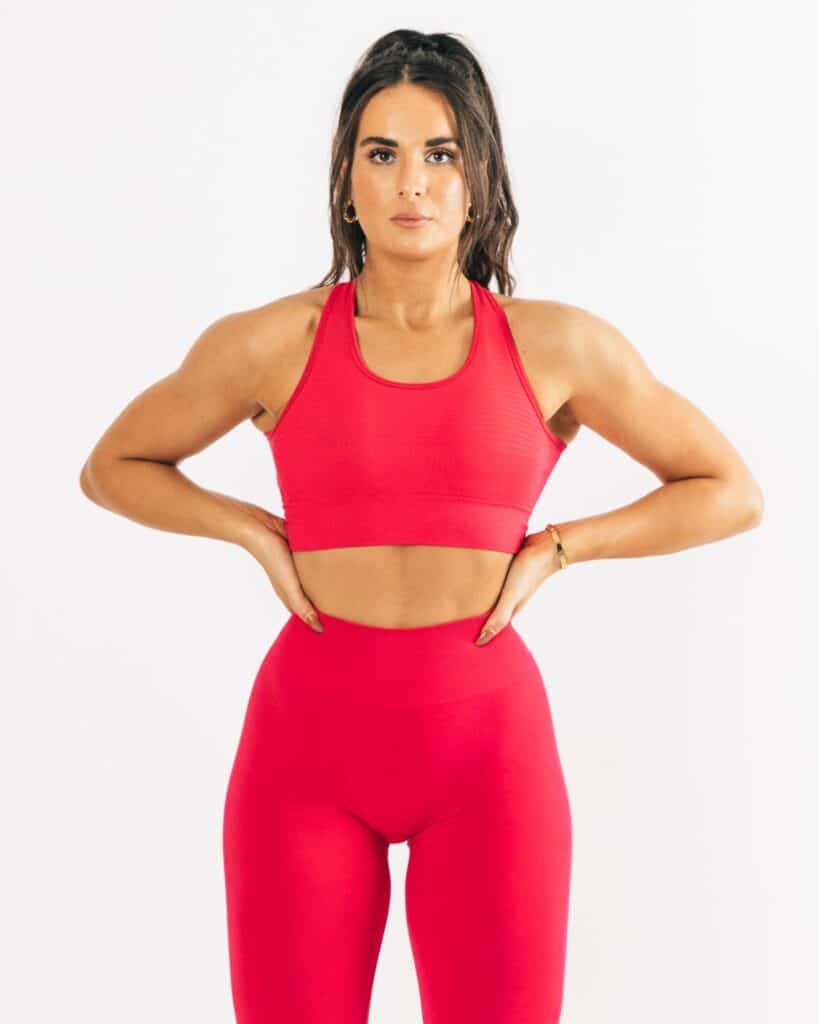 Alphalete Men's Best Sellers:
Grab yourself a pair of the Alphalete Identity Joggers that are single-brushed and available in 13 colours and all sizes. The best colour is black if you are wanting to use these for both training and even heading to the shops. Higher fashion, higher quality and with an intense attention to detail they put the rest of the market to shame. They are also only £48 per pair which puts them right in the middle of the market.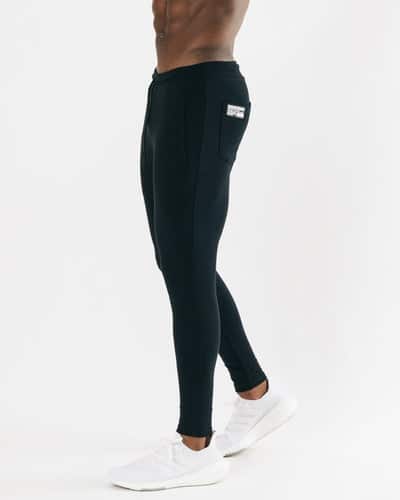 The Alphalete core performance hoodie retails for £52, is available in 4 camo colours and in the full run of sizes, makes it one of the best buys for men in the fitness clothing market. A hoodie that can be worn in the gym or even casually. Super comfortable, fits perfectly and has a nice tight cuff to keep the fit looking clean.
Created by Christian Guzman there are many things you can always be assured of is this clothing is both functional and fashionable. The social media superstar always creates garments that pop off your photo screens from IG. They will even share you to their story if you tag them in your favourite gym pics. Christian Guzman is also well known for creating other companies in the health and fitness market that include 3D energy drinks and Alphaland.
Looking to see what the clothing looks like on? Check out their YouTube channel and also see below for other haul reviews from other social media influencers.
If you're looking for some new activewear that looks good and performs even better, be sure to check out Alphalete Clothing! You won't be disappointed. Also, remember they offer a no questions asked 60 day return policy and even free delivery on orders over $100.
Celebs spotted wearing Alphalete clothing includes Maxx Chewning, Buff Bunny, Caroline O Mahony and Skyler Springstun.